Facebook/Best of Fredericksburg Texas
Places to Eat
5 Restaurants to Get Your German Food Fix in the Texas Hill Country
By
|
We hate spam too, we'll never share your email address
Don't leave your kids at home when you go out for authentic German cuisine. Visit Frisenhaus in New Braunfels. This restaurant caters to the entire family, with authentic German food and a special menu for children that serves more authentic fare than hamburgers and french fries. Both you and the kids can enjoy schnitzel or sausage. For just the adults, the restaurant has more than 20 German beers and over half a dozen wines available.
5. Little Gretel's Restaurant and Biergarten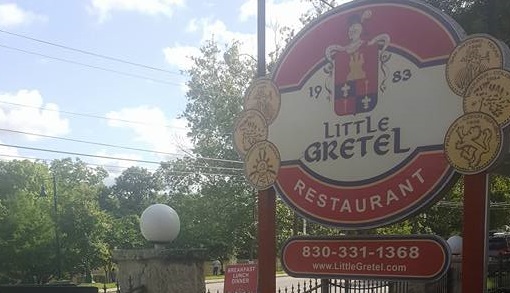 Photo: Facebook/Little Gretel Restaurant
Outdoor dining, live music, tasty food and copious beer options make Little Gretel's Restaurant and Biergarten a dining spot in Boerne that you'll want to try. You can try not only traditional German dishes here but also authentic Czech foods. From a bounty of breakfast kolaches to reubens and schnitzels, you'll find the right dish for your taste, and don't miss happy hour Wednesdays through Saturdays for drink specials. The restaurant highly recommends reservations for dining, so call ahead if you plan to visit.