Facebook/ Paige's Bakehouse
Places to Eat
7 Hill Country Bakeries to Try If You're Craving Christmas Cookies
We hate spam too, we'll never share your email address
Bakery Lorraine in San Antonio offers a wide array of treats, including a breakfast and lunch menu, and their cookies have a sophisticated French twist – macarons. These delightful meringue-based cookies aren't the kind of treat available at grocery store bakeries. They're unique, delicious, and colorful – perfect for Christmas and New Year's!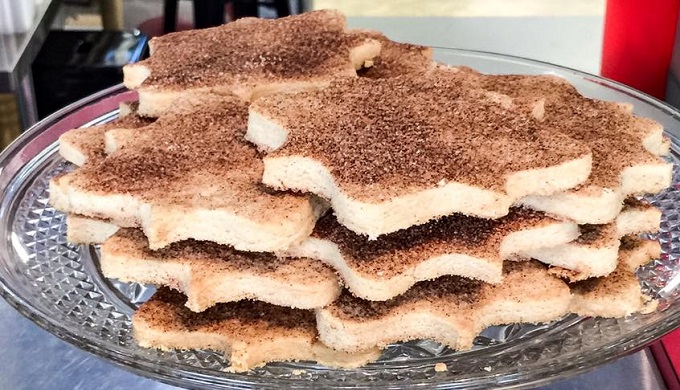 Facebook / Twisted Sisters Bake Shop
Twisted Sisters in Fredericksburg offers delectable treats with a German flair – a perfect addition to your holiday table. Delicious and adorable, this is one you don't want to miss if you're in the neighborhood around Christmas! Be sure to check out their Mexican Sugar Cookies for a spicy kick on the holiday classic.
Facebook / Quack's 43rd Street Bakery
Quack's used to be just a coffee shop, but now they offer breakfast, a deli menu, pies, croissants, cakes, muffins, scones…and of course, cookies. Some of their offerings include Nutella Tea Cookies and Ginger Crinkles. With their large coffee menu and a full menu for breakfast, lunch, and delights, they're a great stop for Christmas cookies or for getting some last-minute work done before the holidays!
Be sure to check out some of these great Hill Country bakeries for your holiday cookie needs!