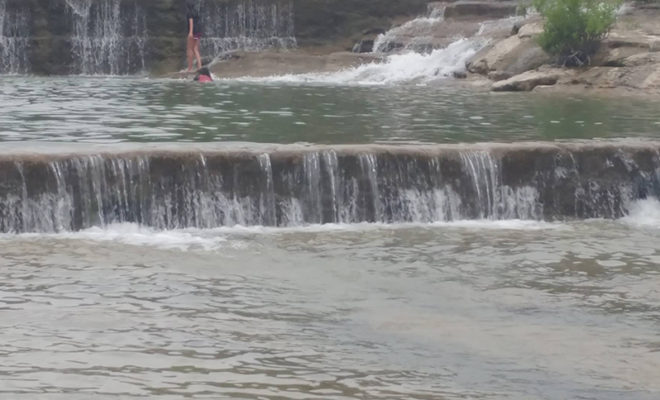 Facebook/Elizabeth Crowe
Texas Hill Country News
Boy Who Nearly Drowned at Blue Hole Meets the People Who Rescued Him
By
|
We hate spam too, we'll never share your email address
Texas mother Elizabeth Crowe tried desperately to free her 9-year-old son as he was sucked into a drainage hole at Blue Hole State Park on May 31st. Chron.com reports that the boy, Benny, was suctioned into the drain due to a grate removed by vandals. He couldn't free himself, and the strength of the water kept him under for three solid minutes. Crowe rushed to pull him out, but was unable to retrieve him on her own. Thankfully, two women stepped in, and although Benny had passed out due to lack of oxygen, they were able to get him to shore where he started breathing once again.
Since the Crowe family has recovered from the initial trauma, they wanted to reach out to the women, Shene Robison and Melissa Ochoa, who stepped in without a second thought. "We got our son," Crowe told KXAN. "He's fine. [I wanted] to take them and recognize them for being heroes. Our family can never thank them enough for their help that day." The group smiled and cried as they reflected on the event that brought them together.
In regards to Blue Hole, the next day, the grate was secured back onto the drainage pipe. Officials are committed to maintaining the other pipe coverings, as well.