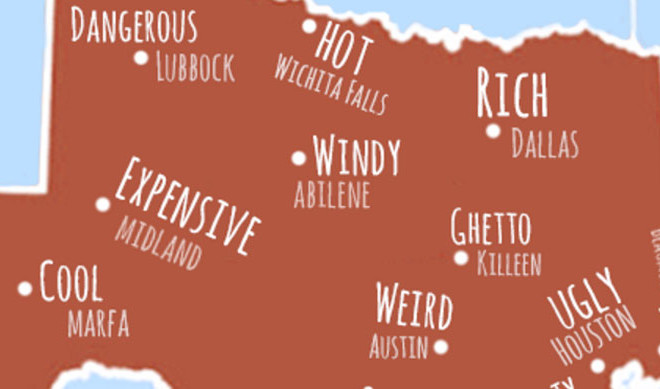 KLAQ
Lifestyle
Map Shows What People Wonder About Texas Cities, According to Google
By
|
We hate spam too, we'll never share your email address
Texas is a cultural phenomenon. From its storied past, stemming from the cry of the Alamo, to its reputation that everything is just plain bigger, the Texas reputation is one that every other state recognizes. Every year Texas cities draw visitors from all across the world to experience life in the Lone Star State.
So KLAQ of El Paso decided to check out what the most common Google autocomplete searches are for not only Texas, but a few of its major cities.
Google autocomplete suggests items based on the most common phrases searched that lead with that term. For instance, "Why is Texas so…" is auto-completed with big, racist, cheap, hot, and Republican because that's what people most commonly finish their searches with.
Now, this is wholly dependent on a fancy computer algorithm and is no way an accurate representation of Texas cities, but instead shows what people are most Googling about the cities and the Lone Star State.
Some of these are surprising, like why is Beaumont so…sad, and others aren't that surprising, like why is Austin so…weird. Remember, this just based on what people, both nationally and internationally finish this common format "Why is Texas so" with. It's not reflective of real life in any way, except in some cases maybe.
Do you agree with this list and map? If not, better start Google searching some other options to get your responses calculated in Google! Speaking of maps, how does the autocomplete map rank up alongside the so-called offensive maps of Texas cities like San Antonio and Lubbock? One thing is for sure, they all fall short when compared to the one map every Texan should own: our popular Hill Country caricature map, of course. You can get your own copy at this link. It also makes a wonderful gift for birthdays, holidays, and special occasions