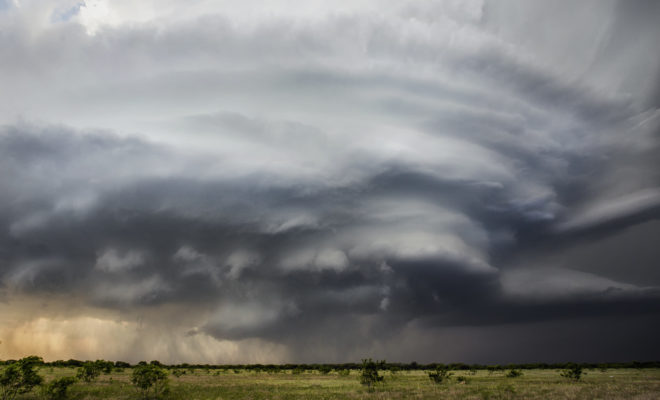 Jason Weingart
Nature
Severe Weather Safety Tips for Texans This Spring
By
|
We hate spam too, we'll never share your email address
Floods


Photo: Jason Weingart
The Texas Hill Country is located in the heart of Flood Alley. Flooding is the number one weather-related killer, causing more deaths annually than tornadoes, lightning, and hail combined. Information on Texas floods can be found here.
Stay away from floodwaters. Displaced wildlife and sewage can be present in floods. If you come upon a flooded road while driving, turn around and go a different way. If you are caught on a flooded road and waters are rising rapidly around you, get out of the car quickly and move to higher ground. Cars can be swept away by six inches or more of moving water. Be especially cautious at night when it is harder to recognize danger.
Walls of water as high as 15 feet can occur during flash floods. A map of closed low water crossings in Central Texas is available here.
Everything is bigger in Texas, including our storms, but with preparation, you can keep you and your family safe from these hazards.
Sources:
National Weather Service
Storm Prediction Center