pixabay.com
Things to Do
Symphony of the Hills Opens Season with 'Rach' Concert
By
|
We hate spam too, we'll never share your email address
Symphony of the Hills stated in a recent press release that it will open its 2016-2017 concert season with Rach & Roll with Rachmaninov, on Thursday, October 6, 2016, at 7:30 p.m. at the Cailloux Theater, located at 910 Main in Kerrville, Texas. The event will be preceded by a wine reception in the lobby at 6:30 p.m.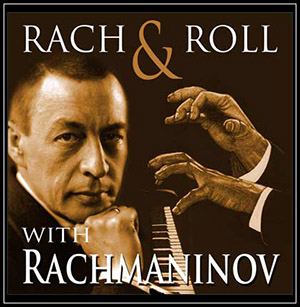 Image: www.symphonyofthehills.org
Dr. Gene Dowdy, Conductor and Artistic Director, created the theme Rach & Roll with a purpose.
"In choosing the music for this program I hoped to bridge a perceived gap in the music world–the notion that so-called classical music is stuffy and out of touch with modern times," Dowdy said. "The fact is, the best rock & roll bands set their music with symphonic orchestral ensembles as often as they could."
With that in mind, the concert opens with The Rock from Quadrophenia by The Who. The rest of the evening's program includes Haydn's Symphony No. 103–Drumroll, and Rachmaninov's Piano Concerto No. 2, featuring Donald Crandall on piano.
The lineup for the season includes the following concerts:
Home for Christmas: Music of the Season, Dec 1, 2016
The Very Best of Broadway: Broadway's Musical Hits (Pops Concert), Jan 7, 2017
Invitation to the Dance: Dance Music of the Ages, Feb 23, 2017
Mostly Mozart: Classical Favorites, April 27, 2017
Symphony of the Hills concerts are funded through season ticket sales, corporate and individual donations, grants and other assistance, and program advertising. Orchestra musicians come from the Hill Country area and include professionals, Schreiner University faculty, and advanced music students.
The Symphony is committed to expanding the appreciation of symphonic music throughout the Texas Hill Country and continues its tradition of providing musical enrichment to school children in the area.
Tickets for this concert can be reserved online at www.symphonyofthehills.org. Tickets may also be purchased from the box office prior to the concert. Additionally, seats may be reserved for any of the season's concerts at any time, as long as they are available.
For information, visit www.symphonyofthehills.org, call 830-792-7469, or email [email protected].