Texas Parks & Wildlife
Nature
Texas Hill Country Animals, Critters, Creatures, and Wildlife
By
|
We hate spam too, we'll never share your email address
Landowners get the permits, then sell them and use the proceeds to improve bighorn and other wildlife habitat on their acreage. The sale of one of those permits helped pay for 80 miles of pipe that provides water for bighorn and other wildlife. Another permit went to the Texas Bighorn Society, which auctioned it for $105,000.The remaining permits are offered by lottery to thousands of hunters paying $10 a ticket for a shot at the head-butting beasts. To anyone unfamiliar with the Texas bighorn sheep restoration program and big-game hunting, there's been an increased price tag for the right to hunt these magnificent animals. Desert bighorns were once prominent in remote mountains of West Texas, but have been relocated to the Texas Hill Country.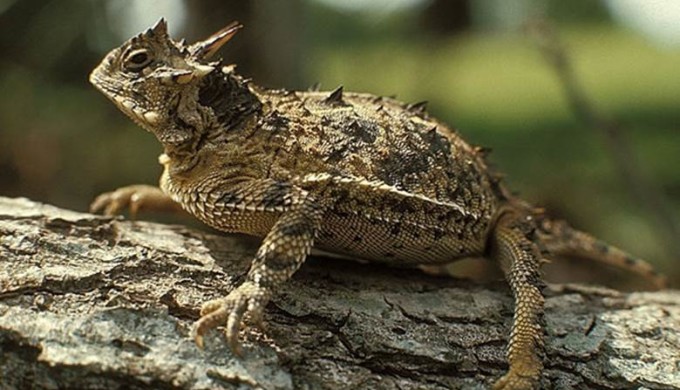 Photo: 
tpwd.texas.gov
We have our share of reptiles and arachnids as well. There are at least 120 species and subspecies of snakes found all around Texas, including the hill country. They are very beneficial to us humans, as are other reptiles. There are 16 poisonous snakes everyone should avoid. three species of copperheads -banded and  one  cottonmouth; 11 kinds of rattlesnakes (canebrake, western massasauga, desert massasauga, western pigmy, western diamondback, timber, banded rock, mottled rock, northern black tailed, and of course the dreaded Texas coral snake. Also noteworthy are the horned lizards also called horned toads or if you happen to be a native Texan, we call them horny toads.
Many other fur-bearing creatures of the Hill Country include three different types of foxes, minks, and muskrats. Large families of nutria, skunks of all types, and weasels. Squirrels of all kinds, shapes, sizes, and colors are everywhere. Many other furry friends, too numerous to list can be seem wandering around this beautiful part of the Lone Star State.
You'll not be able to control your laughter as you watch them and their antics. These charming little critters can be quite comical. There are many badgers in the area, otters, chipmunks, and raccoons. The wonderfully majestic antelope and big horn sheep are a must see. One could be practically hypnotized for an entire day watching them perform their everyday tasks.