Flickr/faungg's photos
History
The History and Nostalgia of Texas Hill Country Red Barns
By
|
We hate spam too, we'll never share your email address
Fortunately, a lot of Texas' younger generation is eager for nostalgia and historical preservation and have incorporated these barns into their businesses and lifestyle. Barns have been restored and repurposed as wineries, restaurants, antique stores, romantic bed and breakfasts, dancehalls, and rustic wedding venues.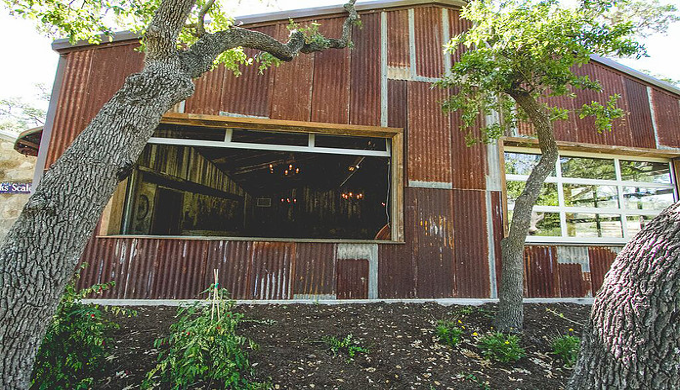 Photo: Kevin Fowler's Rustic Ranch
Wimberley's own Kevin Fowler, one of Texas' top country artists, recently opened his Rustic Ranch wedding venue, which includes not only a red barn-style reception hall built with all reclaimed material but also a chicken barn as a dance hall. It is a modern adaptation with a healthy respect for history and tradition and a tribute to the reverent spirit of the Texas Hill Country.
Take any of the Hill Country's rural scenic drives and experience not only the heart and soul of Texas but enjoy the serene, luscious countryside and capture its picturesque landscapes of wildflowers, bluebonnets, and red barns.