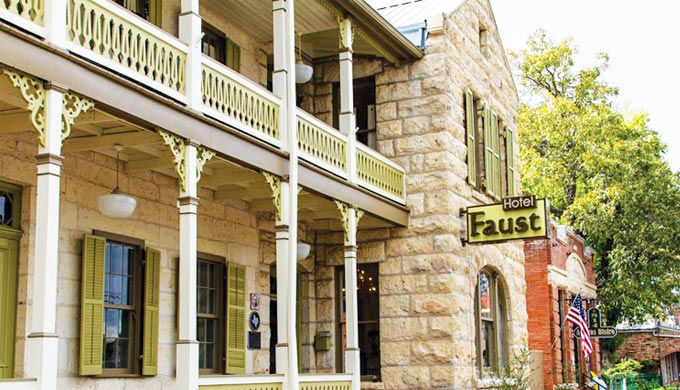 outsmartmagazine.com
Local News
Welcome to Comfort, Texas
By
|
We hate spam too, we'll never share your email address
In October, Comfort goes all out with the Scarecrow Invasion. From the 15th to Halloween, a wide variety of scarecrows appear on the lawns of homes and businesses. Also in October is the Comfort Village Antiques Show at the Comfort Park. November 7th is the town-wide garage sale. Diva Day comes a week later on the 14th, a day of sales and promotions to jump start holiday shopping and decorating. Girls Nights Out is held November 17th.
Christmas in Comfort can't be missed. It's a small town holiday experience like no other. If you've been missing the Christmas spirit, this November 28th event might be just what it takes to bring back that old time feeling once again. The annual event features over 125 arts and crafts merchants, a food court, a Lighted Night Parade, and of course, Santa Claus. Each year the historic district comes alive with the Christmas spirit.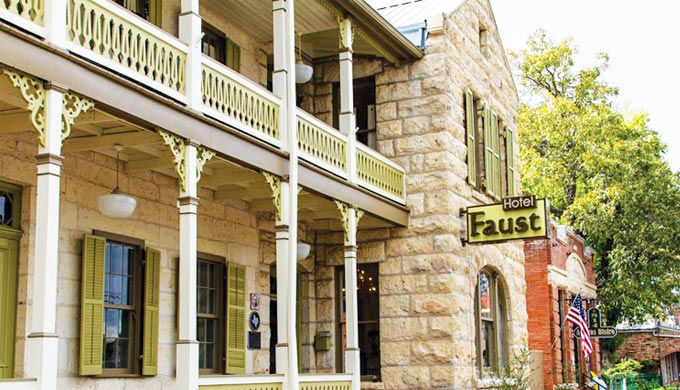 Photo:
Faust Hotel
Hotel Faust is a two-story boutique hotel which the New York Times called the "crown jewel" of Comfort. Built in 1880, the hotel boasts 135 years of history. The walls are twenty-inch cut limestone, the ceilings are fourteen feet high. Deep porches feature rocking chairs. The elegant hotel has been updated for modern conveniences but remains true to its past. Gather around the fireplace in the parlor and bask in the warmth of this Texas State Historic Landmark's rich history.
You can enjoy a fine meal, a cup of global-blend coffee or genuine goats' milk at High's Café and Store. Comfort Pizza is another excellent dining choice. It's housed in a charmingly renovated filling station. Their pizzas are works of art. Be sure to try their craft sodas like the prickly pear cactus drink.
The Elephant Store is dedicated to raising awareness about elephant conservation efforts. They sell handcrafted goods from indigenous artisans in Asian elephant countries. Net profits go to a conservation fund.