Spirits
10 Reasons to Toast to National Wine Day
By 
 | 
May 25th is the day set aside as a national holiday for wine lovers. And who doesn't love wine? Honestly, most of us don't really need a reason to enjoy a glass, or two, or three on any given day, but National Wine Day seems to give us all a little justification as to why we can have a glass before noon.
Now, lets not get this wine holiday confused with National Wine Drinking Day, which falls on February 18th. National Wine Day is a day not only to celebrate the taste and the sheer luxury of holding that little glass stem between your fingers. It is a celebration of the drink itself. The time, effort, blood sweat and tears that go into making it, admiration of the eloquent bottles, the convenience of boxed beverages, the colors, the wide variety of flavors, the smell. All of this is something to toast to.
Here are 10 reasons we toast National Wine Day in the Texas Hill Country:
10. There is a flavor for every occasion, every dish, and every set of taste buds.
9. The doctor says wine's good for us.
*Okay, we should note that wine can be dangerous for some with certain conditions and research shows a glass of wine can be beneficial to your health.
8. Wine caters to our creative side
Photo: homesthetics.com
7. Wine helps us come out of our shell.
6. Wine soothes the soul.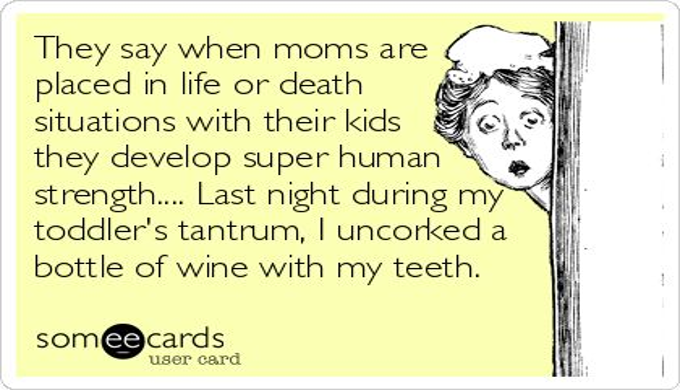 5. Opening a bottle of wine is good exercise.
4. Wine is an easy gift idea.
3. Wine is inspirational.
2. It'll give you an excuse to take a wine tasting tour of Texas Hill Country wineries.
Photo: Fredericksburg Texas Online
1. Because we can!