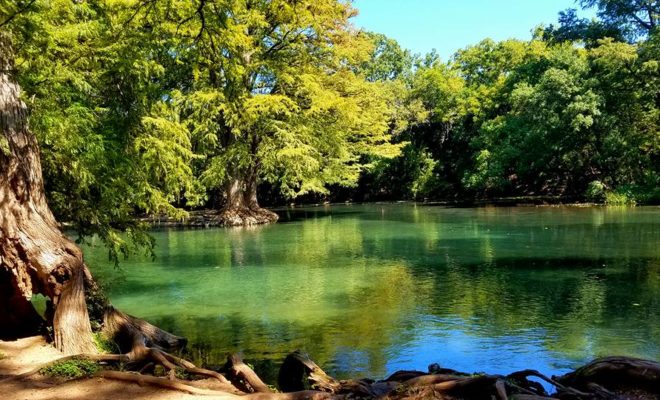 Brandee' Brantly
Things to Do
10 Things You Must Do This Summer in the Texas Hill Country
By
|
We hate spam too, we'll never share your email address
With summer just around the corner, there are plenty of perfect ways to beat the heat in the beautiful Texas Hill Country! Here are Texas Hill Country's top 10 things you must do this summer beginning with the most iconic way to relax and chill out.
1. Tubing
Photo: Facebook/Concan Texas
Grab a beer, crank up some Robert Earl Keen, and make a splash in the crystal clear, beautiful spring fed rivers of the Texas Hill Country. The Frio River is arguably the most stunning and most popular tubing hotspot. Other beautiful Texas Hill Country rivers include the San Marcos, Comal, Blanco, and the Guadalupe Rivers.
2. Swimming Holes
Photo: Facebook/The Austinot
Austin and the surrounding areas are known for swimming holes to make a splash and keep cool. Local favorites are Deep Eddy, Barton Springs, Hamilton Pool, The Blue Hole, and Jacobs Well. Check the websites as reservations may be required in some instances. Check here for more information.
3. BBQ
Photo: Brandee' Brantly
With all of the adventures to offer in the Texas Hill Country, one can work up a serious Texas-sized appetite. Here are some iconic Texas Hill Country BBQ good eats for your inner foodie: La Barbeque, Louie Mueller, The Salt Lick, and Black's to name a few. Barbecue in Texas – the options are infinite.
4. Hiking
Photo: Brandee' Brantly
In summer, hiking is best done in the early morning hours in the expansive Texas Hill Country. The best aspect of hiking in the Texas Hill Country, typically, there is a river or swimming hole nearby to cool off in after a challenging hike. Be sure and keep hydrated during the hot summer months. Local favorite hill country hiking locations: Purgatory Creek, Cypress Falls, and Barton Creek Greenbelt to name a few! See here for more information.