Pexels
Places to Stay
5 Luxurious Getaways in the Texas Hill Country: Ready to Relax?
By
|

Take a moment and close your eyes. Think of all the things you would rather be doing right now. A relaxing aromatherapy massage and facial on the veranda while watching the sun set slowly behind the rolling hills. Sunbathing on a private yacht with your closest friends while enjoying a margarita or two. Gliding on a cedar porch swing, a warm breeze brushing gently across your face, while taking in the captivating smells of rosemary and lavender. Falling into a plush king-sized bed lined with the finest cotton. Ahh, yes! Everybody needs to escape into a world of luxury every now and then. Make your dreams a reality at one of these luxurious getaways located right here in the Texas Hill Country.
1. Horseshoe Bay Resort, Horseshoe Bay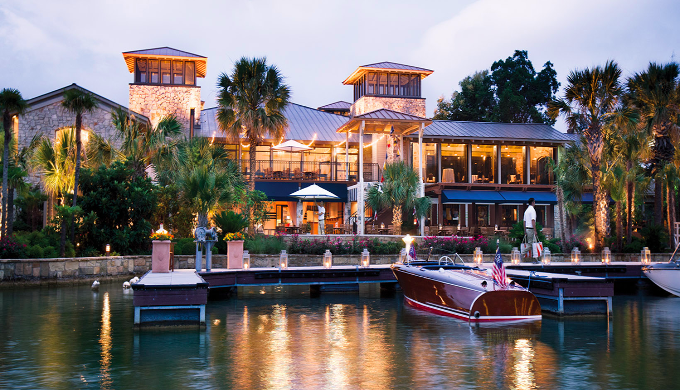 Photo: Horseshoe Bay Resort
Surround yourself with the waters of Lake LBJ and the impressive views of the Texas Hill Country when you stay in one of the rooms, vacation apartments, or condos at the Horseshoe Bay Resort. This resort offers guests everything they could ever dream of… and then some. Family activities include shark rides, exotic birds, and various water activities. For the grown-ups, the resort offers golf, tennis, and sunset pontoon cruises. Charter a private yacht for the day. Go fishing, indulge in a spa package, or sip on the most amazing wines when you take the Hill Country Wine Tour. There are numerous options for fine cuisine, but the top choice for fine dining is at The Yacht Club where you can enjoy specialty seafood and steak dishes that will make your mouth beg for the next bite. The resort even has an airport and jet center to fly your personal aircraft into before being whisked off to your luxurious accommodations. This is luxury at its finest.
200 Hi Circle North
Horseshoe Bay, TX 78657