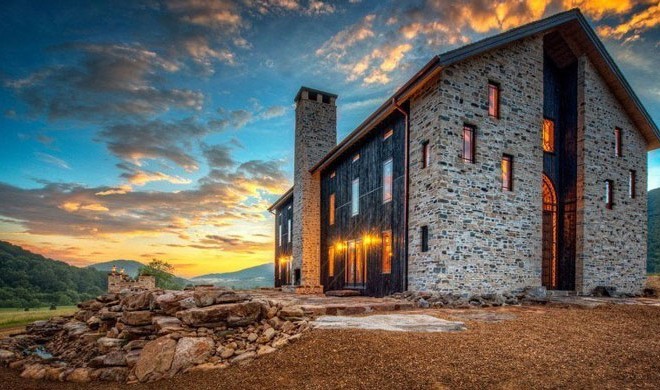 Lifestyle
A Texas-Based Company is Giving New Life to the State's Historic Barns
By 
 | 
We hate spam too, we'll never share your email address
Heritage Restorations, a Texas-based company, is trying to save some of the state's most historical structures, one barn at a time.
Kevin Eurkin founded Heritage Restorations in 1997 with the hopes of giving new life to structures that have long been neglected. The company's mission is to save historic barns, many of which date back into the 1700s, by carefully dismantling them, moving and restoring them to their former glory. "The best barns are 200 years and older," Heritage Farms' marketing manager D.K. Sun said, according to the Houston Chronicle. "The older barns, if it's in poor condition it's more work to rescue it, but they have absolutely better craftsmanship."
In order to save these incredible structures, Sun and the Heritage Restorations team go through a long list of prep-work to make the dream a reality. "The first step is to look for old buildings in fields, the majority of them have been coming from New York, others come from Canada,"  he says.
"We take them down piece by piece, number them so each has their place and ship them to our two facilities, one in Texas. After that we power-wash them and then we start doing our repairing and modifications." This can equate to a high price tag for each project, which can vary from $150,000 for a 400-square-foot restoration project, to lower and more affordable payment options. That price comes with an incredible level of detail and hands-on craftsmanship. "We even use traditional hand tools, chisels and mallets," Sun explains.
It's an incredible and time-consuming feat, but Sun credits his amazing staff for making it all possible. "We have a very experienced crew, that's how we meet the construction schedules of our customers," Sun says. "We have a process that's very streamlined." Although it's tough work, the end result is definitely worth it. You can check out more photos of their past projects at Heritage Restorations.