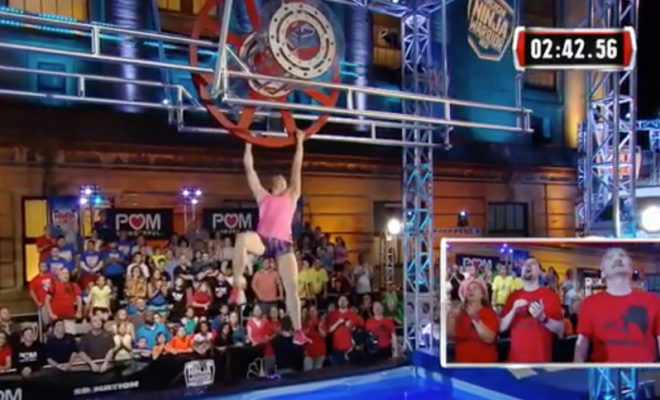 Instagram/@nbcninjawarrior
Texas Hill Country News
'American Ninja Warrior' Setting Up in Downtown San Antonio
By
|
We hate spam too, we'll never share your email address!
The massive obstacle course of "American Ninja Warrior" is taking shape in downtown San Antonio. For the rest of the week, the area around the Bexar County Courthouse will be taken over by those who want to conquer the incredibly difficult obstacles created by the hit reality show and those who want to watch them try. MySA.com says residents should expect "closures of Dolorosa Street from North Flores to South St. Mary's streets, along with Main Plaza Avenue from Dolorosa to Villita Street."
Curious fans are already walking by and taking photos since the construction of the course is quite the feat. (Photos can be seen here.) The actual filming takes place at night for dramatic lighting, and the episodes will air in June. The winner of the "American Ninja Warrior" series takes home $1 million.
The production company, A. Deign & Co wrote on their Facebook page that while the program was already booked, there was still a way potential Ninjas could get involved. They offered the opportunity to stand in a "walk on" line on Tuesday where the first 30 people could potentially get to run the race. They had to specify in their post that camping overnight wasn't allowed, which shows the commitment fans have to the hit show.