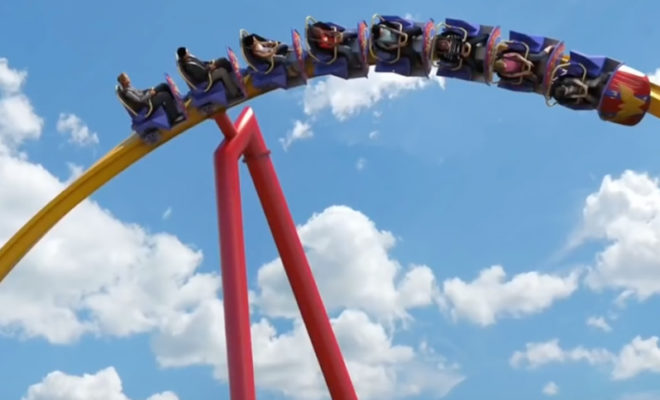 YouTube/Coaster Studios
Lifestyle
Check Out These Highly Anticipated 2018 Roller Coasters
By
|
We hate spam too, we'll never share your email address
Every year it seems that roller coasters get taller and more intense, and a new video list (the "Top 10 Most Anticipated New Roller Coasters for 2018") compiled by YouTube channel Coaster Studios proves that the new year will bring big thrills across the United States.
You'll first hear a Texas coaster mentioned at ranking number eight. Though the eighth most anticipated coaster is "Tantrum" at Darien Lake in New York, this coaster is a copy of the "Iron Shark" located on Pleasure Pier in Galveston. According to Theme Parks and Travels, using the same design for a roller coaster isn't unusual and clones generally pop up around the world a couple of times a year.
Watch further into the list and you'll see Fiesta Texas's "Golden Lasso." Interestingly, "Golden Lasso" will be the mirror-image of another coaster coming out next year in California called "Railblazer." Check out a simulation of the two running side-by-side from California's Great America Weekly channel below along with Coaster Studios's top 10 list and start getting excited about what 2018 will bring!