News Locker
Local News
Austin Rock Thrower Charged With Felony Assault for Paralyzing Man
By
|
We hate spam too, we'll never share your email address
Imagine driving down the interstate, going about your business. Maybe you are on your way home to loved ones; maybe you are on your way to work; or maybe you are just running a quick errand. Regardless of where you're going, the one thing you weren't counting on happening was having a large rock flying through your windshield and striking you in the head. In that one instant, your whole life has changed. This is exactly what happened to Austin musician Kenneth Johnson on June 14, 2014.
According to the Austin American-Statesman, while Johnson was driving down I-35, a rock the size of a softball shattered his windshield and struck him in the head, leaving him severely brain-damaged. Once an aspiring musician, Johnson is now unable to talk or walk without a cane. His entire life has taken a tragic turn at the hands of one man committing a series of heinous, rock-throwing acts.
It took police two years to finally charge someone with what seemed to be an endless string of rock-throwing incidents that injured several Austin drivers. Just last week, police arrested 59 year-old Patrick Eugene Johnson for attempted aggravated assault with a deadly weapon. However, according to Travis County Sheriff's Office, a new felony charge of aggravated assault with a deadly weapon was added to Johnson's case. Police believe that Johnson is responsible for at least 94 separate incidents, and say that additional charges are likely.
So, how did police finally catch up to Johnson? It was all thanks to a University of Texas police officer who noticed an object being thrown from a vehicle into traffic on the southbound lane of I35 one May evening. He turned on his patrol car camera, which caught images of the car that the object was thrown from. The UT officer's report led police to Johnson, who admitted to throwing rocks from his car into the opposite lanes on I-35.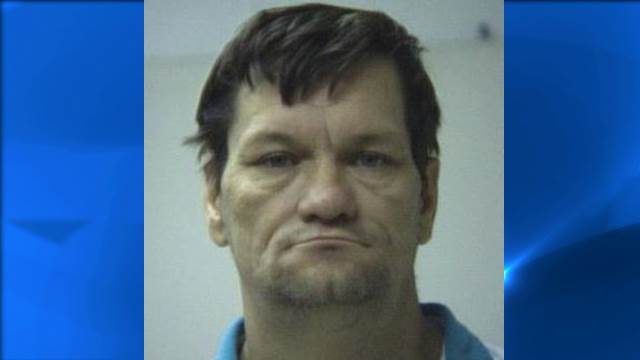 Photo: Twitter/Stephanie Sanyour
Committing criminal acts isn't anything new for Johnson. In fact, according to the Sheriff's Department, he still has an outstanding charge for aggravated sexual assault of a child from 2013. This case has not yet gone to trial, but is set for June 30, 2016. In regards to the rock-throwing incidents, Austin Police Chief Art Acevedo believes authorities have enough evidence against Johnson to keep him in prison for the rest of his life.
It seems that justice will finally be served and Austin drivers can breathe a sigh of relief. However, this doesn't take back all the damage Johnson has done, the injuries he has caused, and the heartbreaking condition he left victim Kenneth Johnson in. Close watch will be kept on this case, and our thoughts and prayers go out to the victims and their families.