Facebook/Ben Haggard
Lifestyle
Ben Haggard's Jaw Dropping Cover 'It Always Will Be' Will Leave You Speechless
By 
 | 
If there ever was a song that transports you instantly to another place and time, a song that encapsulates one of the greatest love songs ever written, a song that is equally ethereal as it is authentic, then that song is "It Always Will Be," written by Willie Nelson. It is one of those songs treasured by all who hear it. A song that is so poignant it transcends all musical genres.
Photo: Facebook/Ben Haggard
A song that none other than Ben Haggard, decided to make his own. When asked what inspired him to cover this song, Ben warmly responded, "It happens to be one of my favorite songs, it happens to be the song that my lady and I call 'our love song.' We have been together for 6 years and she's always having me sing it to her around the house from time to time. I realized I hadn't covered the song yet so that is what I decided to do." See the stunning video here:
The elder statesmen of country music history have also appreciated the songs unparalleled beauty which is why so many of the greats in country music have covered it."It Always Will Be" has quite an interesting tapestry of intricately woven music history. Originally written and recorded in 2003, with singer/songwriter Kimmie Rhodes "Picture in a Frame," Willie Nelson re-released the song and titled his 2004 album "It Always Will  Be." Soon after, Willie's best friend Merle Haggard covered the song in 2005, on Merle's Chicago Wind album. In addition, Ray Price also expressed his deep love for the song and covered on Price's "Beauty is…. The Final Sessions by Ray Price." in 2014. After Price's passing, Willie Nelson, in turn, included Ray's most beloved Nelson song "It Always Will Be" on his tribute album to Ray Price in 2016.
Photo: Facebook/Willie Nelson
Fast forward to 2017, near the one-year anniversary mark of the great Merle Haggard's passing such a moving cover is released, in perfect timing. For all who are aching for Merle Haggard's passing and yearning to connect with his contributions to music, this awe-inspiring cover by Merle's son Ben Haggard will leave you speechless. Ben takes this classic song and collectively draws inspiration from the greatest in country music history. Ben then flawlessly filters this eternal ballad with his own, rich, autumn-toned vocals that resonate with Ben's very own distinct melodic expression. Ben truly makes "It Always Will Be" his own original masterpiece.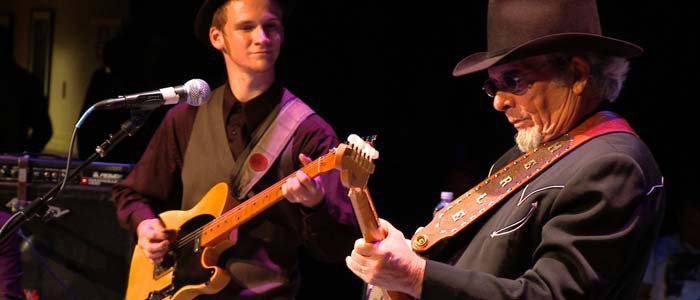 Photo: Facebook/Ben Haggard
The release of the stunning cover couldn't have premiered at a better time – a time when Willie Nelson released his 17th number one release "God's Problem Child." Willie Nelson quickly reminds us all that he is one of the most iconic, authentic, and greatest storytellers of our time, respectively.
Photo: Facebook/Jeyda Beyzade
In uniform, impeccable timing, Ben Haggard stuns the world with this moving serenade, honoring his father Merle Haggard and Willie Nelson. With Ben's most swoon-worthy romantic gesture yet, Ben Haggard poetically, publicly, and sweetly vocalizes his enduring adoration for his beautiful bride to be Jeyda Beyzade, by covering the most exquisite love song ever written in music history.