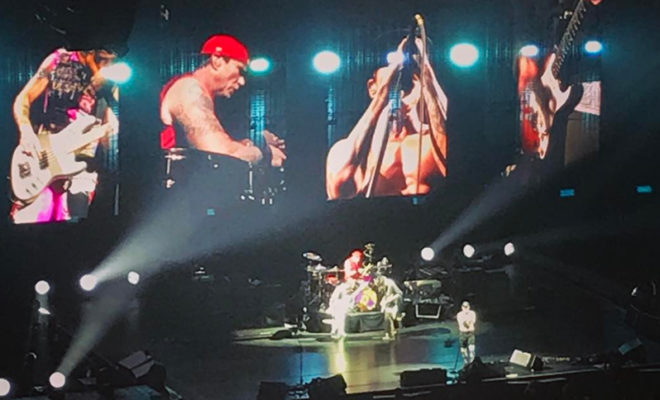 Instagram/@rachel.balle
Local News
Fans Boo After Band Implies Spurs Player Should Join the Lakers
By
|
We hate spam too, we'll never share your email address
Last week, the Red Hot Chili Peppers played the AT&T Stadium in San Antonio, Texas where they spoke some rather blasphemous words in the very arena where the Spurs play.
My SA.com writes that the band's well-known bassist, Flea, stepped up to the mic before playing their hit "Otherside" to make a joke about Kawhi Leonard. He said Leonard was backstage, and he hinted that the Spurs player should turn to the "other side" and join the Lakers. Leonard was out of town defeating the Nuggets and wasn't being coerced to switch teams, but fans didn't find that the joke was worth a laugh. Instead, they let out a resounding and playful "boo" as a response.
Of course, the booing was all in jest, but perhaps the Red Hot Chili Peppers will think twice before even joking about such matters within the Alamo City limits where the Spurs fans are extremely loyal and don't want to deal with the image of Leonard on any other team.
The Red Hot Chili Pepper's Getaway Tour began on January 5th in San Antonio, and they'll continue to travel all over the U.S. through the 1st of May.