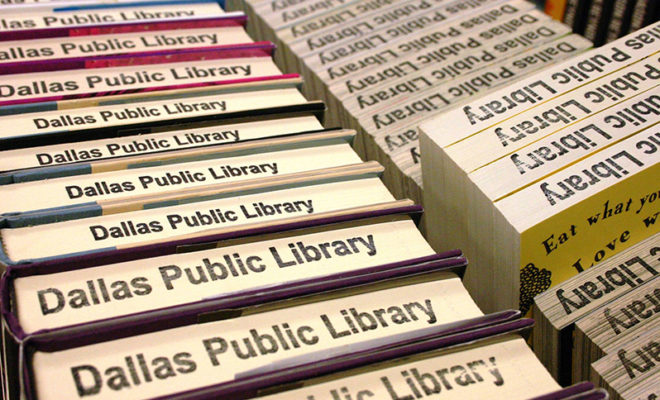 Facebook/Dallas Public Library
Lifestyle
Dallas Public Library to Hold Huge Book Sale This Weekend
By 
 | 
Last summer, the Dallas Public Library regretfully closed their beloved used bookstore called BookEnds. Now, the city plans on selling off the remaining inventory during sales events that will take place twice a year until the books find new homes.
A Facebook flyer for the event says that CDs, DVDs, records, and books will all be available for low prices, and the funds will benefit the Dallas Public Library and its community programs.
The sale will take place at the downtown J. Erik Jonsson Central Library, and members of the Friends of the Dallas Public Library (FODPL) will get access to the goods the evening before the weekend event. FODPL memberships start at $25 a year.
Even though members will have a keen eye for great deals on noteworthy reads, the inventory that numbers in the thousands certainly won't be picked over after the first night. There should be plenty of gems left to find.
DMagazine.com writes, "A press release from the Friends of the Dallas Public Library calls it 'its biggest sale in decades.' From the release: The public sale will be from 10 a.m. to 5 p.m. on Saturday, and 1 p.m. to 5 p.m. on Sunday. But FODPL members will get first access to the sale on Friday, January 27, from 6:30 p.m. to 8:30 p.m."