The Burlap Bag
History
Ding Dong, Texas: A Tale of Texas Humor
By
|

Ding Dong, Texas is a seemingly invisible town with a pretty funny story. This tiny town is located on the Lampasas River about eight miles south of Killeen on FM 195, but you will probably pass right through it without even knowing it's there. However, it doesn't mean it doesn't exist! You just have to look a little harder.
So, what's so funny about Ding Dong, besides it's name? Is it home to to the Ding Dong Dessert? Nope. Did the town's folk have a strange obsession with the Wizard's of Oz? Wrong again. Maybe it was because young towns children were playing an earlier version of "Ding-Dong-Ditch". Surely, the town had a large bell. Well, it did, but not until much later, when the game came to fruition causing a large nuisance for the town. Actually, the story about Ding Dong starts out as a bad joke would. A painter walks into a hardware store…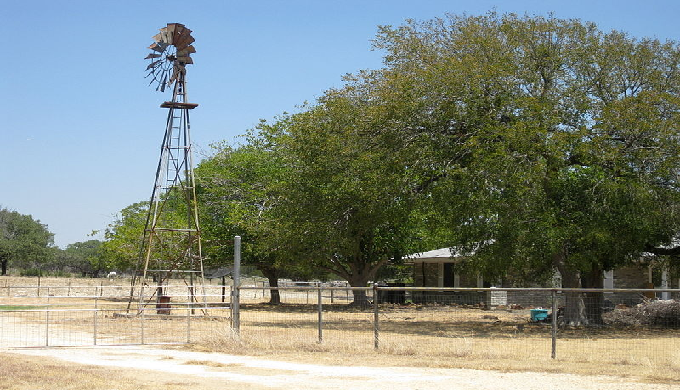 Photo: Wikimedia.org
The town of Ding Dong was founded in the 1930s by a couple of settlers named Bert and Zulis Bell. The Bells ran a country store between Killeen and Florence. They hired a painter named C.C. Hoover to paint a sign for their store. Up the way a bit, in Florence, was a man by the name of Fred Foster. Fred had a bit of a sense of humor and when he saw Hoover walk into his hardware company, he urged Hoover to take a little creative license with the sign he was painting for the Bells. He told Hoover he should paint two bells on the sign and label them Bert and Zulis. Then, underneath the bells, Hoover should paint the words 'Ding Dong'. Hoover took Fred's advice and painted the sign. From then on the community was forever known as Ding Dong. Pretty funny, huh?
There isn't much else to say about Ding Dong. It had a few moments of fame on the Johnny Carson Show and is featured in Ripley's Believe it or Not. The town is unincorporated with maybe 15-20 people calling it home. According to Facebook user Brandon Johnson, "Ding Dong is thriving! We have a new cafe and two new houses are being built! It's a boom town!"
Reference: