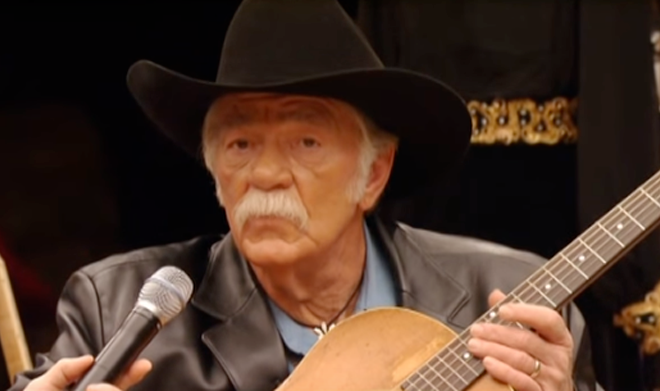 YouTube
Lifestyle
Watch Ed Bruce Sing Country Classic 'My First Taste of Texas'
By
|
We hate spam too, we'll never share your email address
Country music singer-songwriter Ed Bruce is known for both recording and writing multiple classic country hits — one of them being the country staple, "My First Taste of Texas". The track was co-written by Bruce and Ronnie Rogers and was released in 1983 as a single from Bruce's album,  I Write It Down.
You may not be aware that Bruce is behind some iconic country songs we all love. In fact, he penned "Mamas Don't Let Your Babies Grow Up to Be Cowboys" (made famous by Waylon Jennings and Willie Nelson). He's also responsible for the lyric's behind Tanya Tucker's "The Man That Turned My Mama On". Tucker also made a hit out of Bruce's song, "Texas (When I Die)".
Bruce has released music under a handful of record labels — MCA, RCA, United Artists, Epic and Old Hat Productions. Most recently, he released a country gospel album titled "Sing About Jesus" in 2007 that was produced under his own label.
You maybe also recognize him as Tom Guthrie from the Maverick remake, Bret Maverick, which ran form 1981 to 1982. Bruce also sang the theme song for the series.
Take a stroll down classic country memory lane with Ed Bruce's live performance of "My First Taste of Texas".