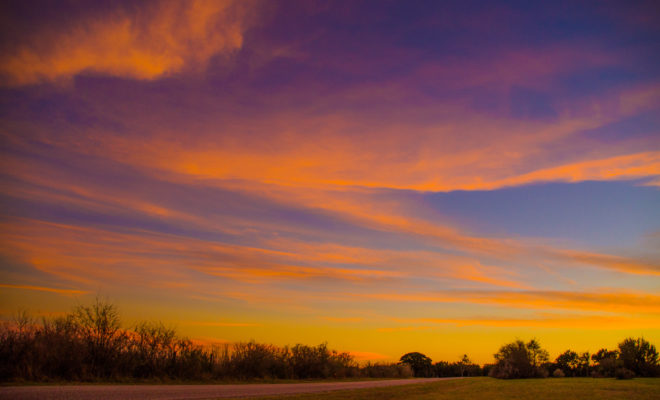 Brandee Brantly
Nature
5 Stunning Texas Hill Country Sunsets to Take In
By
|
Texas Hill Country sunsets rival some of the most stunning views in the world. Everything is bigger in Texas, including spectacular sunsets. With picturesque rolling hills and wide open spaces, it is easy to see why sunsets are bigger and better in Texas and especially the Hill Country.
1. Mount Bonnell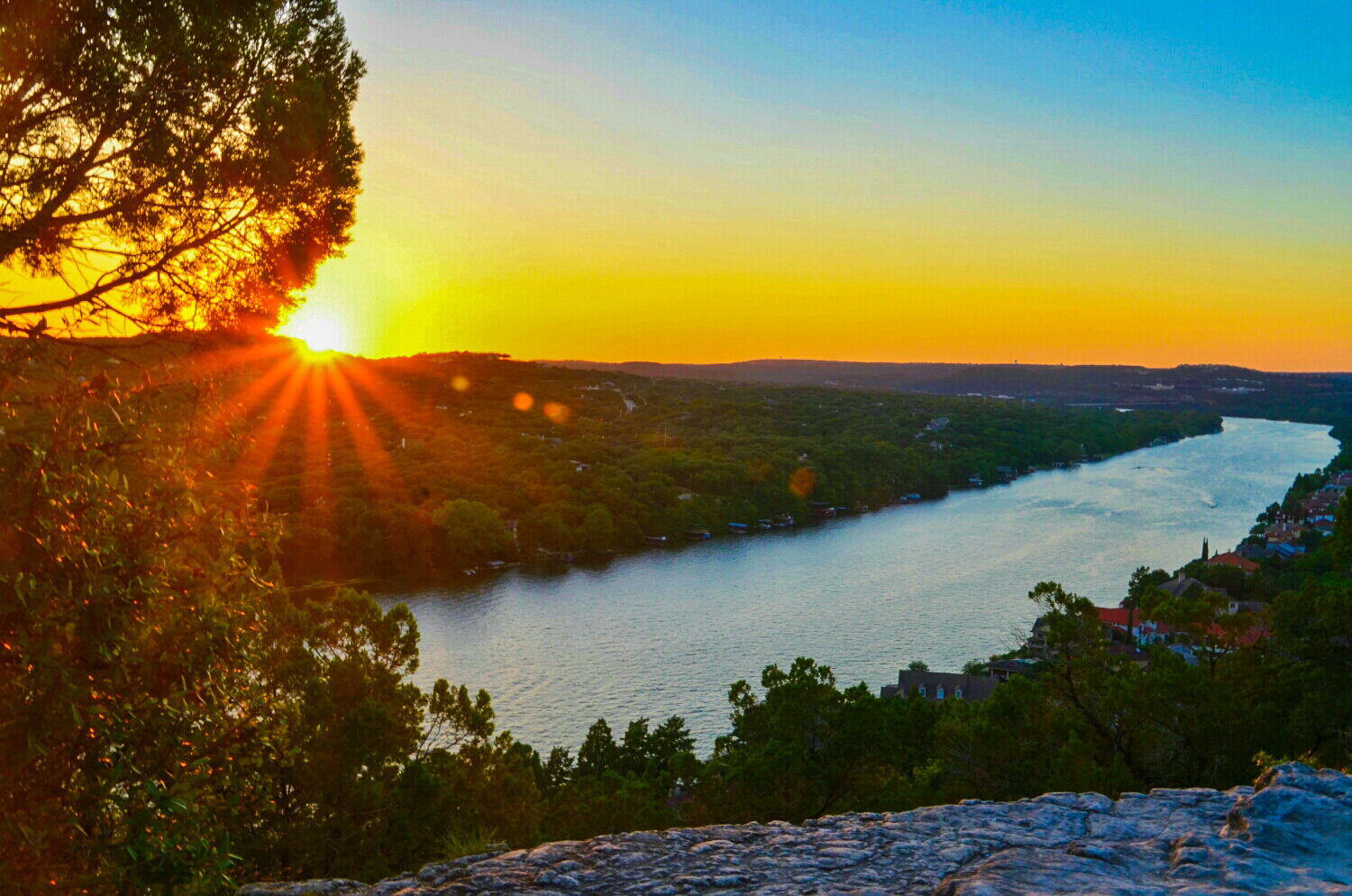 Photo: Brandee Brantly
There are countless places to view stunning sunsets in the Hill Country. One of the most iconic places to catch a sunset is Mount Bonnell, in Austin, Texas. Locals, tourists, and professional photographers alike flock to this peak that overlooks the Lake Austin portion of the Colorado River. It is one of the top spots for Hill Country sunset destinations.
Local tip: Stay hydrated by bringing water and be sure to arrive at the very least an hour and a half prior to sunset. This will give you a few minutes to enjoy the golden hour. The expedition up the Mount is steep and may take time to hike. Be sure and plan accordingly.
2. Grandma's Oak
Photo: Brandee Brantly
Sunsets in the hill country are exceptional anywhere. Grandma's Oak located at Upper Purgatory Creek in San Marcos, Texas illustrates this dramatically.
3. Kyle, Texas
Photo: Brandee Brantly
An off the beaten path place to view a picturesque sunset is found on Old Stagecoach Road that spans from Kyle to San Marcos, Texas. This is the road where this striking Tequila Sunset picture was taken. Surprisingly, this photo was only slightly modified.
4. Devil's Backbone
Photo: Brandee Brantly
Overlook the rolling hills to gain a spectacular view of the Hill Country in panoramic view-style in Wimberely, Texas. Here is just a glimpse of the stunning view of the Devil's Backbone.
5. Blanco, Texas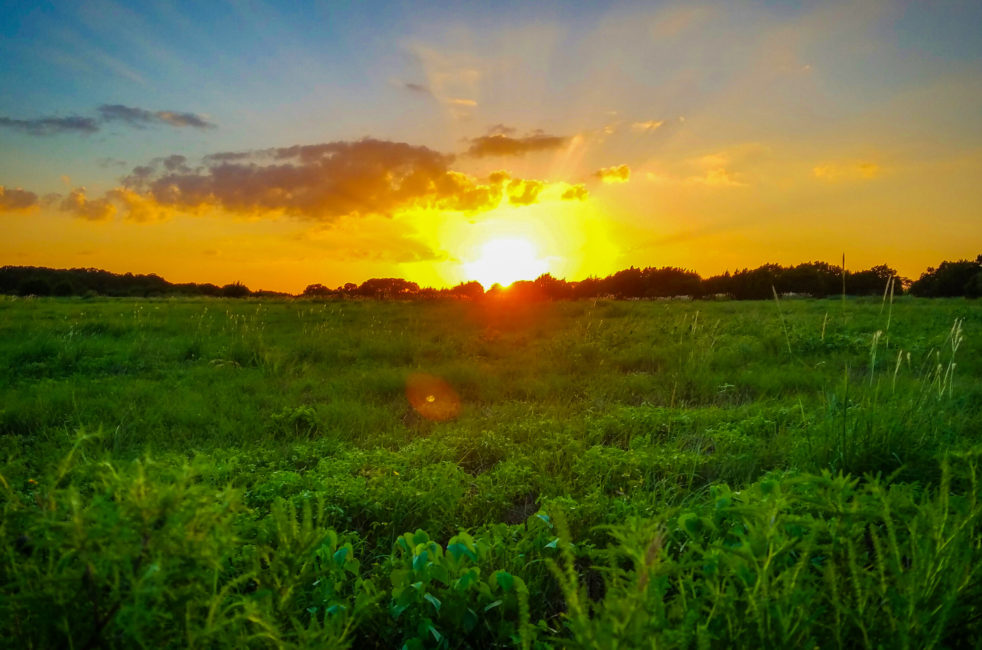 Photo: Brandee Brantly
Blanco has so much to offer in landscape views. From bluebonnets and wildflowers in the spring to fields of green in the summer, as pictured.
Grab your car keys and make it a day trip to take in the wide open spaces of the Hill Country and wrap it up with an extraordinary evening sunset to remember. After all, there is nothing like rolling the windows down, feeling the warm summer breeze in your hair, enjoying beautiful landscapes, with wild anticipation of taking in the breathtaking beauty of a Hill Country sunset. They are pretty legendary around these parts!