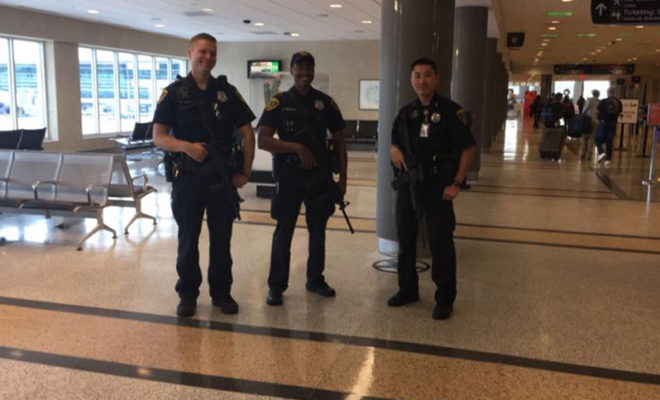 Facebook/Ivory Hecker FOX 26
Local News
Traveling Through Houston Airports: Expect to See Police Carrying AR-15s
We hate spam too, we'll never share your email address
Houstonians and those who are flying into Houston airports for the holidays should know that city police officers will be carrying AR-15s throughout the local airports (Hobby and Bush Intercontinental.) It's best for travelers to know beforehand that they will see these large weapons being carried by officers so they aren't as alarmed when they first notice them.
"The weapon itself is a carbine, AR-15," HPD Lt. David Acres said to KHOU. "It's something we've been in discussion about for years and just decided this Thanksgiving to start implementing." They say that a specific threat has not been received, but due to mass shootings lately where these weapons were used, they've chosen to carry them in the airport this holiday season.
Also, Chron.com wants to remind travelers everything always takes a bit longer when taking a flight during the busy holiday season. And, of course, that includes security screening. If you haven't traveled since July, be mindful that you are now "…required to place all electronics larger than a cellphone into bins, without anything on top of or below the electronics, for X-ray screening. This is similar to how laptops are screened." Come prepared to take deep breaths and gather all of your patience.