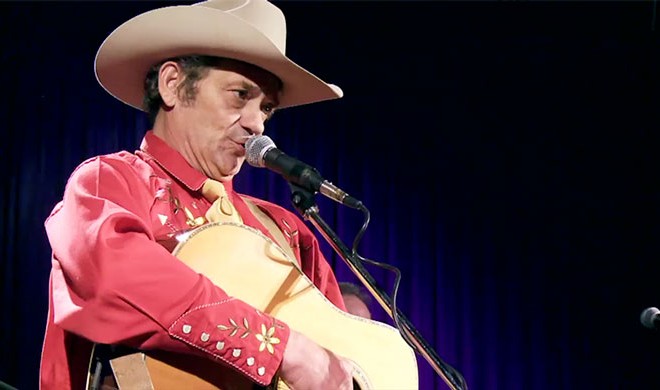 youtube/James Hand
Lifestyle
Country Legend James Hand is One of Texas's Best Kept Secrets
By 
 | 
We hate spam too, we'll never share your email address
James Hand is one of Texas's honky-tonk treasures.
In a time when our state's dancehall traditions are on the decline, Hand carries on the torch. Born up the road in Waco, Hand developed a passion for country music at an early age. At the ripe age of 12, he joined a band and began performing in honky-tonks and roadhouses across the state.
He eventually took up work as a horse trainer, a job that he later parlayed into a career. Throughout the years, Hand continued to write and perform earning a steady fanbase along the way. Some of his more famous followers include Willie Nelson, Ray Benson, and the late Ray Price.
After years of travel gigs, Hand released his first album, "Shadows Where the Magic Was," in 1996. He recorded a few other records, and word about his pure honky-tonk began to spread across the country.
You can still hear Hand perform at dancehalls and clubs across Texas. Like the venues he performs in, Hand's music is becoming a thing of the past. Although it's a tradition we need to preserve, as it's a significant part of our state's culture.
In the video below, you can watch Hand perform his song "Over There That's Frank" at the historic Sons of Hermann Hall in Dallas, Texas.