Southern gentleman James McCoy Taylor caught the eye of many reality show fans this summer when he sailed his way into fellow Texan JoJo Fletcher's final five on ABC's "The Bachelorette." With his down-to-earth personality, boy-next-door good looks, and beautiful singing voice, Taylor quickly became a fan favorite. Although he was ultimately sent home, Taylor has certainly not been wallowing in heartbreak recently.
Since wrapping up his whirlwind reality show stint, Taylor – originally from Katy, TX – has been focusing on his other love: music. Coming off his television success, Taylor has been appearing at a number of local Texas venues – as well as traveling the country, meeting his fans, strumming his guitar, and singing his youthful and soulful brand of country music.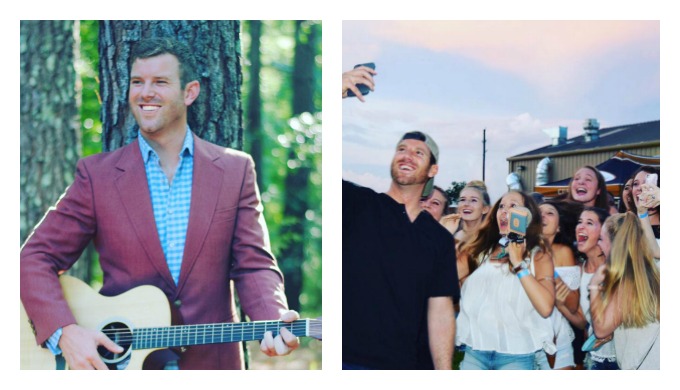 Photo: Facebook/James McCoy Taylor
Recently, Taylor returned to his hometown for Cottonfest, an outdoor music and entertainment festival. Taylor released his first album, "Can't Stop," at the event, bringing along fellow Bachelorette alumni Chase McNary, Wells Adams, and Vinny Ventaria for support. Taylor has remained friends with a number of contestants on the show, most notably Vinny "Vinsane" Ventaria, who works as a professional DJ. Taylor continues to chronicle their entertaining exploits on his various social media accounts.
While he may have seemed a bit unsure of himself on the show, Taylor seems right at home on stage. His audience is regularly filled with singing, smiling women, eager to meet the crooning cutie. Taylor is happy to oblige, offering up meet-and-greets and photo ops with fans. Taylor continues to write new music and perfect his performances, recently telling Katy Magazine, "When people hear my songs, I want them to feel what I felt when I wrote it, I want my heart to be heard." Download Taylor's new album here, or check out his Facebook page for upcoming performances.