www.publicdomainpictures.net
Things to Do
Creative Ways to Keep the Kids Entertained on Rainy Days in the Hill Country
By 
 | 
Rainy days make for beautiful spring time flowers but also cooped up, restless children. Fear not — a trip to the store, in said rain, will not be necessary. There are many creative activities to do with things found around the house.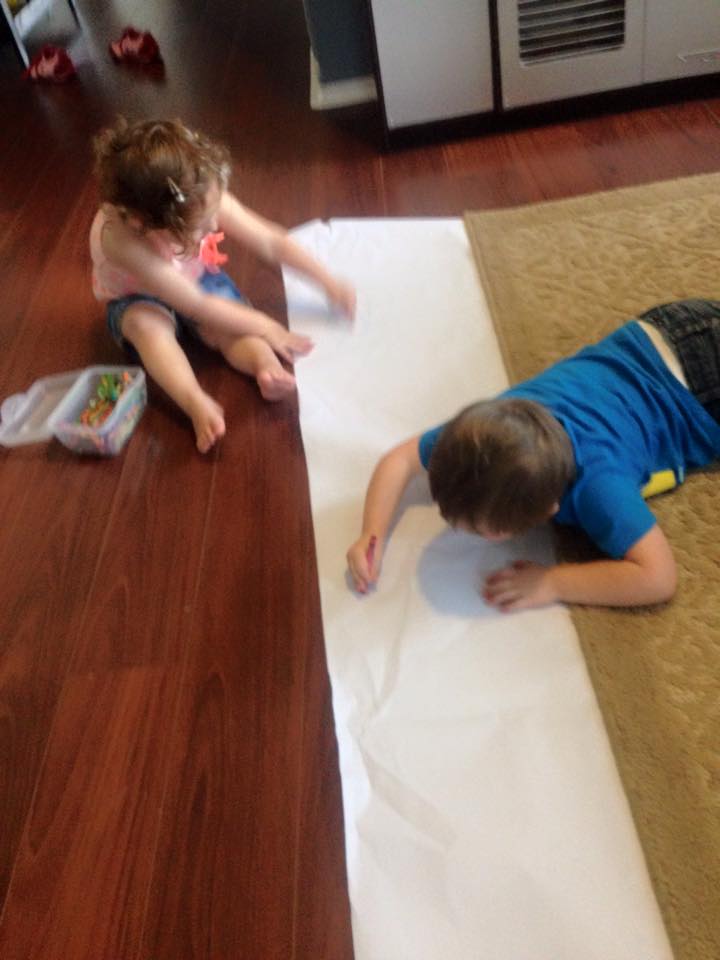 Photo: Jessica Turner
Roll out a large piece of paper and tape to a solid floor, If you do not have easel paper on hand simply unroll some wrapping paper and tape it down with the blank side up. Give the kiddos some crayons and let them go to town. This is a fun new spin on coloring as they can lay on the floor, trace body parts, etc.
Photo: Joni Stanford
Next up is DIY playdough, what is better than playdough??? Playdough that you don't have to worry about the kids sneaking a bite of. These ingredients all come from your pantry:
Cooked Playdough Recipe Combine 1 cup flour, 1/2 cup salt and 2 teaspoons cream of tartar in a large saucepan. Gradually stir in 1 cup water mixed with 2 tablespoons oil and 1 teaspoon food coloring. Cook over medium to high heat, stirring constantly until a ball forms. (Source: Joni Stanford)
Photo: Martina Guttenberg
Nothing makes a parent shudder like paint in the house! But here is a way to keep it relatively clean. Use paper plate "canvases" as well as cotton balls held with clothes pins. The kids can swirl and dab to their hearts' content, and all the supplies slip right into the trash can when their masterpieces are complete.
When all else fails initiate a wild game of Hide and Seek. Actually seeking the child is optional. All jokes aside, while rain can cause cabin fever, it also is cause for great, creative family time. Days inside can cause some of the greatest memories, and when the skies clear, the beauty of the Texas Hill Country is refreshed.