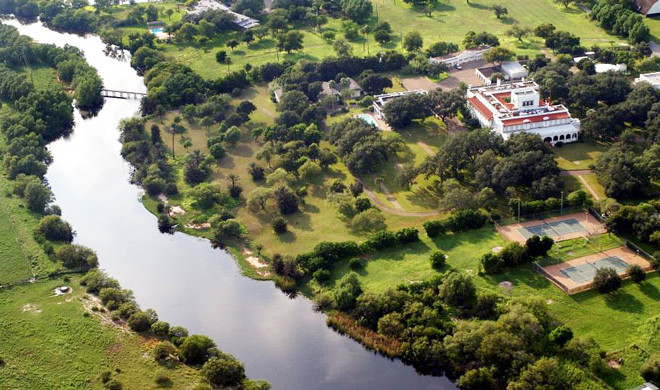 Chron via William Luther/San Antonio Express News
Local News
King Ranch Descendants Named to List of Biggest Landowners in U.S.
By
|
We hate spam too, we'll never share your email address
When Captain Richard King set his boots on the land that would become King Ranch in Corpus Christi, he probably didn't expect to own a plot of land larger than Rhode Island one day.
However, in 1853, he founded the King Ranch that has, ever since, been a staple in Texas history. From historic hunting trips to the Crown Jewel of the property, the "17-bedroom, 37,000-square-foot Mediterranean-style mansion, the land maintains its reputation by still running profitable ranch-like adventures, from cattle operations to citrus farming.
Because of this, the heirs to the King Ranch have solidified the No. 8 spot on the newest list that shows the biggest landowners in the United States. The King descendants, who have privately owned the ranch since its inception, clock in at 911,215 acres. The land itself roams over "six counties, is divided into four parcels."
Also on the list, directly behind the King Ranch at No. 9, is Stan Kroenke, who recently made headlines and solidified his spot from the purchase of Texas' famed Wagoner Ranch.