Flickr/Lago Vista Recreation
Lifestyle
Live a Lifelong Vacation in Lago Vista
By
|
We hate spam too, we'll never share your email address
At first glance, Lago Vista looks like a television commercial for an exclusive retirement community or a luxurious resort. Serene lake views and luscious, green golf courses are everywhere. It is definitely all that, but also so much more. Lago Vista takes pride in its academically exemplary schools and their highly recognized extracurricular activities. Their high school band, baseball squad, and theater group have all won state competitions. You can raise a family and live a glorious daily vacation as you ease into the serenity of a life-long retirement. Lago Vista offers all of that!
Photo: Facebook/Lago Vista Community Center
Located about 20 miles northwest of Austin, Lago Vista is a relatively new community. It was developed in the 1960s as a lake resort and became incorporated in the early 1980s. Its name is Spanish for "lake view" and the lake is the beautiful, man-made Lake Travis.
Lake Travis is a result of the construction of the Mansfield Dam and other dams built in 1942 along the Colorado River to rein in devastating floods. Constant flooding was so destructive to farm and ranch lands in Central Texas.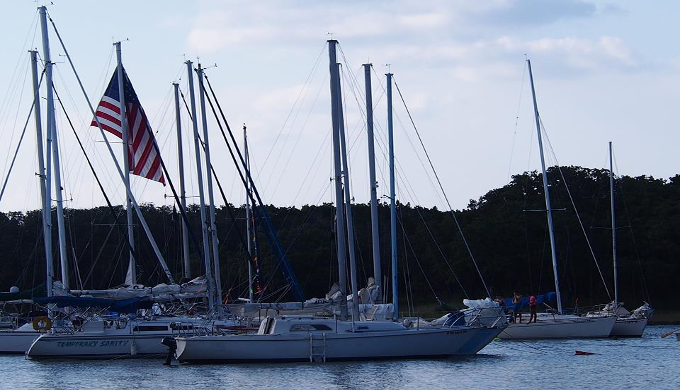 Photo: Facebook/Lago Vista Community Center
Young and vibrant easily describes Lago Vista's active lifestyle. Serene and gratifying aptly describe its allure as a retirement retreat. For those seeking an action-packed adventure, Lago Vista offers motorcycling, biking, running, water skiing, longboarding, skateboarding, boating, and scuba diving to name a few.
For a more relaxed adventure, go bird-watching at the Balcones Canyonlands National Wildlife Refuge. The refuge is a natural habitation for over 245 bird species and native wildlife. To unwind, float on a tube on the lake or just enjoy a hike along its perimeter. Play a round of golf on Lago Vista's challenging, retirement- friendly golf courses. Both Highland Lakes Golf Course and Lago Vista Golf Course offer phenomenal views of Lake Travis and the Hill Country landscape! Condos and vacation rentals are readily available throughout the lake area.
Photo: Wikimedia.org/LoneStarMike
Lago Vista's neighbor, Austin, prides itself on its weirdness with its slogan "Keep Austin Weird". If you are looking for a little eccentricity outside of Lago Vista, hippie style, visit Hippie Hollow Park. It is a little bit of a trek, about 45 minutes away, but is an interesting park to visit. At the park, the only legal nudist beach park in Texas, nude sunbathing is the main attraction. Rumor has it – from the friend of a friend of a friend that actually went there- that it is best to wear tennis shoes. From the parking area to the lake shore you walk down a steep, wobbly, rocky incline, and Texas' time-honored flip-flops just won't cut it. So, for your safety, caution is advised against being too anxious to start enjoying this "lake view."
You will need a drink or just to sit down somewhere after all that lake viewing! Try one of Lago Vista's fun, friendly eateries. Kuxtal Coffee and Tea shop offers top-quality, shade-grown coffee and exotic-flavored, energizing teas. The Latte Vista Café Coffee Shop has outdoor seating only and provides sack lunches, gourmet sandwiches, and creamy, delicious lattes. For mouthwatering, grilled entrees, visit J & J BBQ & Burgers or Wok & Grill. For a fine-dining experience, end your evening on the island with a meal at Haven on the Lake. Of course, in Lago Vista, you can always get more. More Café offers a more casual setting with a varied Tex-Mex menu that includes fish tacos and fancy desserts. As one customer said, "fancy food in a casual setting."
Whatever your age or stage in life happens to be, from young to youthful, you can truly live life in Lago Vista on Lake Travis. Visit and see for yourself!