pixabay.com
Local News
Raise a Wing Today to Toast National Chicken Wing Day
By
|
We hate spam too, we'll never share your email address
Celebrated annually on July 29, National Chicken Wing Day honors the day rightfully proclaimed in 1977 by Buffalo Mayor Stan Makowski. Whether you like them hot and spicy, sticky sweet, or plain Jane, chicken wings are probably the most versatile protein on the planet. And, whether you prefer them served with blue cheese, plum sauce or celery sticks, raise a wing today in honor of National Chicken Wing Day!
Americans have been attesting to this fact for years. According to www.nationalchickenwingday.com, Americans have been gobbling up wings by the boat-load with more than 27 billion eaten in 2013 and 1.23 billion wings consumed during Super Bowl weekend alone. That's over 100-million pounds of wings. To give you some idea of what that looks like, picture the chicken wings laid out end to end — they'd circle the perimeter of the Earth not once but twice!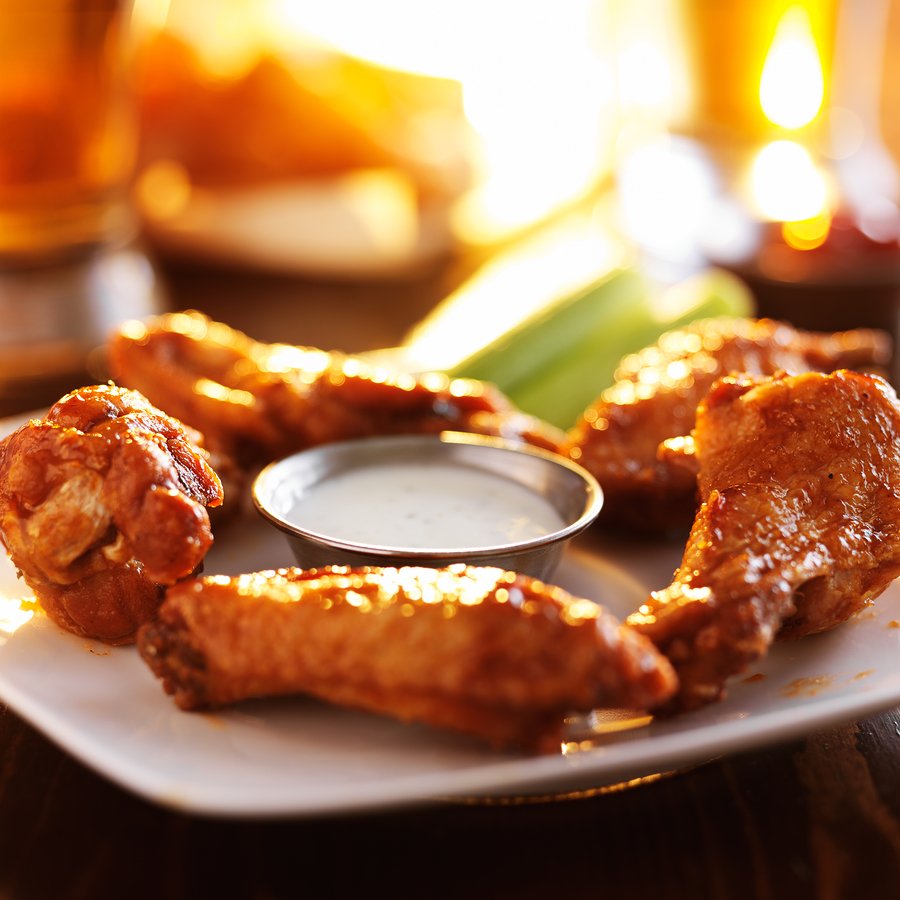 Photo: Twitter/@WeLoveWings
According to the official website for National Chicken Wing Day, this is the history of the chicken wing as we know it:
Buffalo, New York lays claim to the birthplace of the chicken wing and that's why they are often called Buffalo wings as well. The story goes that Teressa Bellissimo created chicken wings at the Anchor Bar, which she owned with her husband Frank, when her son Dominic and some of his college friends decided they wanted a late night bite to eat. She wanted a fast and easy dish so she deep-fried some chicken wings, which in 1964 were usually reserved for soup stock. She tossed them in butter and hot sauce. Naturally, they were an instant hit.
The Bellissimos weren't the first Buffalo restaurateurs to realize the potential of chicken wings. John Young had opened Wings'n Things on Jefferson Avenue in 1963. But his wings were breaded and dressed in a tomato-based sauce.

The Anchor Bar's chicken wing recipe turned out to be irresistible to customers and competitors. Other restaurants in town started catching on. Duff's, in Amherst, started selling them in 1969. A few years later, the City of Buffalo declared July 29 Chicken Wing Day and in its proclamation proudly noted that "thousands of pounds of chicken wings are consumed by Buffalonians in restaurants and taverns throughout the city each week."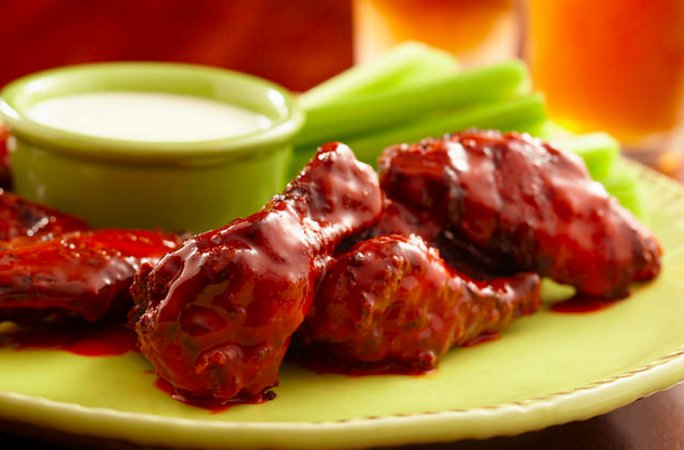 Photo: Twitter/@thepennyhoarder
As reported by CNBC , these are the places to get your wing fix today:
Buffalo Wild Wings is offering half-priced wings on Friday.
Hooters is offering all-you-can-eat traditional wings and boneless wings for $14.99 and $12.99, respectively. However, prices may vary by location.
Wingstop is slated to give customers who order wings an extra 5 classic or boneless wings for free between 11 a.m. and 2 p.m.
Purchase wings at East Coast Wings on July 29 and get a coupon for 5 free wings between July 31 and August 4.
Wing Zone is offering 10 original or boneless wings, a regular wedge fry and a drink for $10.99 on Friday.
Get 50 wings for $25 at Texas Steakhouse and Saloon on National Chicken Wing Day when you order take out. Coupon valid through July 31.
Purchase 10 or more wings at Taco Mac and get 10 wings free on Friday.
Wild Wing Cafe is holding a wing-eating competition at several of its locations on July 29. The first contestant to finish 6 Fireball wings wins free wings for a year.
Get endless wings at P.J. Whelihan's for $14.99 on Friday.
Buy 10 wings, get 5 free at WingHouse Bar and Grill locations on National Chicken Wing Day.
Get 59 cent wings at Arooga's Grille House and Sports Bar on July 29.
Quaker Steak & Lube is offering all-you-can-eat wings for $15.49 for dine-in customers on Friday.