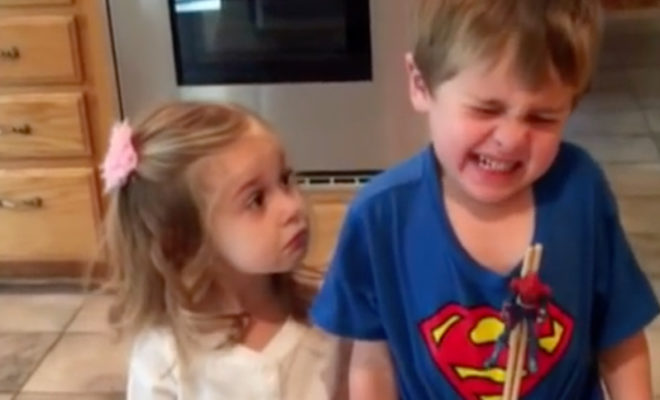 YouTube/Jimmy Kimmel Live
Lifestyle
Parents Continue Tradition of Telling Kids They Ate All the Candy
By
|
We hate spam too, we'll never share your email address
For six years, "Jimmy Kimmel Live!" on ABC has asked parents to film their children while playing a prank on them after Halloween. This year they got an unprecedented amount of submissions.
The trick is that the parents ate all of the kid's Halloween candy. The treat is that they really didn't consume all of their sweets and that viewers get to watch the unfiltered reactions from kids who feel like their Halloween was completely bamboozled.
Some kids take the news really hard, and you might find yourself turning down your speaker volume for their freely expressed sounds of discontent. The real stars of the video are the children who take the news so rationally even when they're disappointed. They come across as so endearing and understanding that you want to see their relief when the parents admit they're playing a prank.
This year, Kimmel even played the joke on his own daughter, and she wasn't accepting it. It seems like she already sees through his tricks!
Videos from the past six years of the "Jimmy Kimmel Live!"'s feature of "I Told My Kids I Ate All of Their Halloween Candy" can be seen on their YouTube channel.