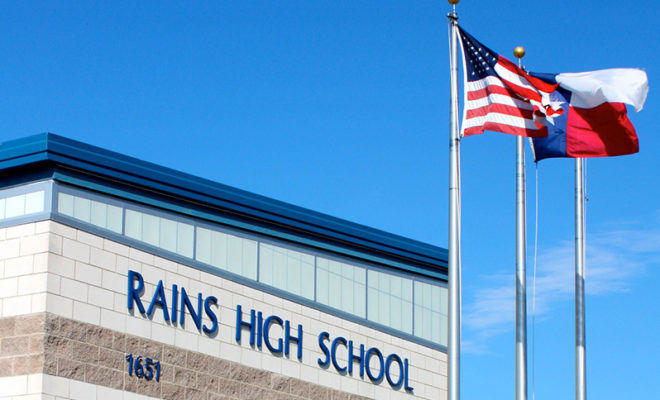 Facebook/Rains High School
Local News
Texas Teen Passes Away Suddenly After Football Practice
By
|
We hate spam too, we'll never share your email address
The Washington Post reports that on Monday, a ninth-grader at Rains High School in Emory, Texas passed away after he collapsed during football practice. The teen, named Marion Olivarez, was taking part in non-contact drills with the team when he suddenly fell to the ground. Reports say he was swiftly taken by air to a hospital, but he passed away once he reached the facility in Greenville.
Rains Independent School District (Rains ISD) Superintendent John Rouse said, "The loss of any student wounds us all deeply. We know that the community joins Rains ISD in conveying our deepest sorrow and sincere condolences to the Olivarez family and friends." The district adds that students will have access to counseling services to help them during this time.
Fox News 4 writes that Olivarez's body will need to be examined to determine if he had any unknown pre-existing conditions that might have lead to his sudden and tragic death.
Sadly, other teens have passed away this school year after or during football practice. The Southern Minnesota News reports that 14-year old Chris Fischer passed away from cardiac arrest this week after practice, and last month, the New York Post writes that another 14-year-old died from similar complications in the Bronx.