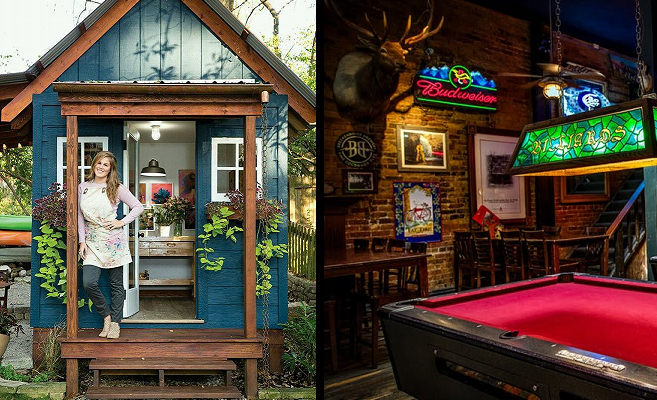 Facebook/She Sheds
Lifestyle
She Sheds vs. Man Caves: Who Wins the Best Place of One's Own?
Photo: Pixabay.com
This man cave décor is nothing short of spectacular. After modeling your space in this fashion, any member of your family is going to want to spend their time here. You may have to fight them off to enjoy it alone or with friends!
Photo: Facebook/Tiny Houses
More like a tiny home, this private space for whosoever chooses to hang out here has the added bonus of being mobile – which means you can take it with you when or if you decide to sell your house. As far as sheds go, that's perfect. You can't say that about a man cave!
Photo: Facebook/Love Home Designs
The furnishings, jersey art, and home theatre setup make this man cave a dream come true for the sports fan. A floor that doesn't require vacuuming and seating that doesn't stain makes it a win-win for the household too. It's tough to top, but this man cave has the type of inspiration we're sure can persuade you to model one of your own – perhaps in Cowboys or Texans style!