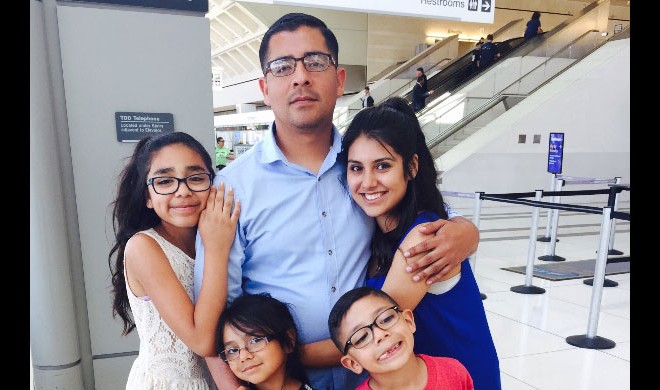 Local News
San Antonio Policeman Still in Coma after NYE Hit and Run
By
|
We hate spam too, we'll never share your email address
A GoFundMe page has been set up for the San Antonio policeman who was critically injured in a hit-and-run car crash on New Year's Eve.
Ernesto Vasquez  was off duty when an SUV without lights on barreled into him before fleeing the scene. Vasquez remains in a coma, and is expected to soon be transferred to a rehabilitation center.
As of this writing, the family has raised around $3,000 of their $50k goal to help pay for the medical attention the family man and officer is to receive.
"Ernesto is a loving son, brother, uncle, a devoted father of four beautiful children and a dear friend to many. He has a very long and grueling battle ahead of him and a road to recovery that will test all his will and strength," the fundraising page says. "Ernie fought for his country as a Marine and continued to fight and protect the lives of individuals as an officer, only to now be fighting for his own life," the family said in a statement to My SanAntonio.
If the perpetrator is ever caught, they're staring uphill at a potential 2 to 10 years of jail for failing to render aid and leaving the scene of the accident.
No doubt, the family is praying for Officer Vasquez's recovery, as we all shall be for his full recovery.