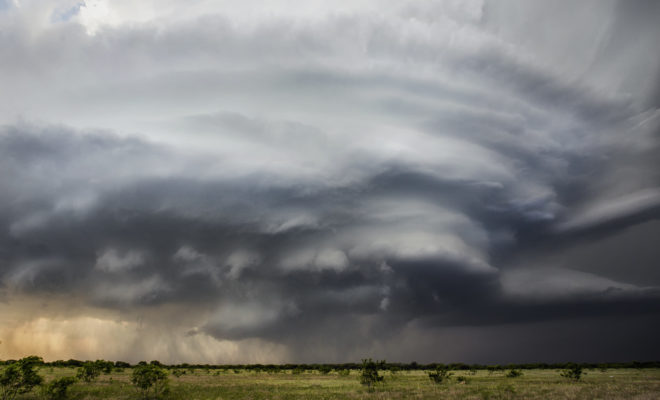 Jason Weingart
Nature
Severe Weather Safety Tips for Texans This Spring
By
|
We hate spam too, we'll never share your email address
Spring can be a tumultuous time for folks living in the state of Texas. Due partially to its size, Texas sees more tornadoes than any other state in the U.S. While severe weather can and does impact the state any time of year, the months of March through May see the most frequent and often violent weather. The best way to stay safe is by being educated and prepared.
Reliable places to get forecasts from are your local National Weather Service Office, media outlets, and the Storm Prediction Center. The SPC releases forecasts with shaded risk areas seven days in advance. The risk areas are General Thunderstorm, Marginal, Slight, Enhanced, Moderate, and High. They ascend by severity. The Day 1 outlook is updated several times throughout the day.
SPC Day 1 Outlook for the April 27, 2011, Super Outbreak


Photo: Storm Prediction Center
A watch is issued when conditions are favorable for severe weather to occur. Those affected should be aware of potentially hazardous weather conditions. A warning is issued when severe weather is imminent or ongoing. Immediate action should be taken by those in the warning area.
Do not rely on sirens to alert you, as you may not be able to hear them or they could be damaged by the storm. Many cell phones will receive weather alerts, but communication towers can be damaged by storms. The most reliable way to receive warnings is a Midland NOAA Weather Radio. It will alert you whenever warnings are issued, which is useful when severe weather threatens in the middle of the night.
Tornado or Severe Wind Event


Photo: Jason Weingart

If you don't have a storm shelter or safe room, you need to know where the sturdiest part of your house is located, preferably an interior room on the lowest floor with no windows. It's a good idea to practice tornado drills periodically with your family.