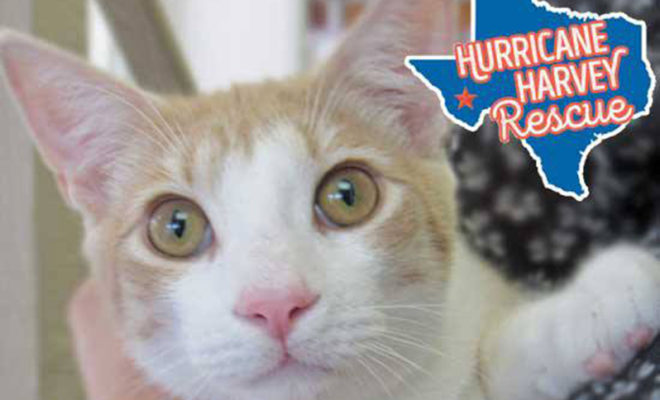 Facebook/Helen Woodward Animal Center
Lifestyle
Southwest Flew a Bunch of Dogs and Cats to San Diego
By 
 | 
We hate spam too, we'll never share your email address
Last week, one Southwest Airlines flight was filled with cute creatures flying from Houston to San Diego. The group of 64 dogs and cats were flown to the west coast to be adopted out and start a new life in California. Chron.com says that the humans on the flight were volunteers working on behalf of the Helen Woodward Animal Center's San Diego adoption center where the animals will be housed until they find a new forever home.
Because so many pets and shelters were impacted by Harvey, Operation Pets Alive (OPA) had taken on a large number of animals who were already in shelters before the disaster. Sadly, they were facing euthanasia before the Helen Woodward Animal Center connected with OPA and made a plan to give these animals another chance.
On the Helen Woodward Animal Center Facebook page, the news about incoming Harvey rescues stirred up excitement about adopting one of these pets. They write that they will post the cats and dogs on their website with a special "Hurricane Harvey Rescue" sticker on their photo. Adoptions will become available on a first-come-first-serve basis at the shelter after people fill out an application. Look at the sweet pet faces here.