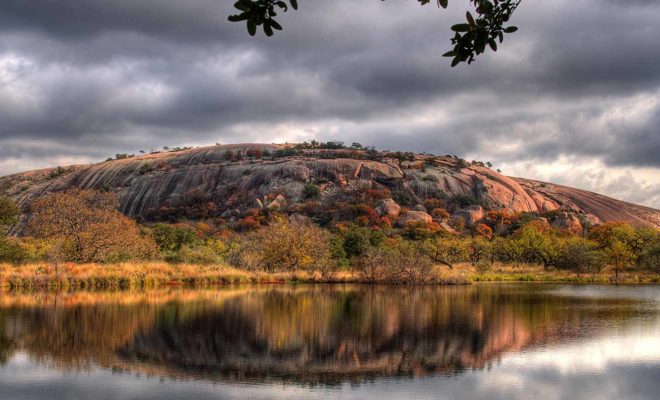 Texas Parks & Wildlife Division
Things to Do
The Best 5 Hill Country Camping Spots This Fall
By
|
We hate spam too, we'll never share your email address
As the weather begins to hint at the possibility of fall, if slightly, Texans begin to consider more outdoor activities, no longer convinced that a fully blasting a/c unit is a necessary prerequisite for agreeing to an activity. Fall in the Hill Country is the perfect mix of slightly cooler temperatures but is still often warm enough for t-shirts and light jackets. As the air begins to cool and the leaves begin to change, outdoor camping and hiking often moves to the top of many people's list of things-to-do. Here we have compiled a list of a few spots in the state you might want to check out for camping this year. Some are more popular than others so plan ahead and book your dates as soon as you can!

Photo: tpwd.texas.gov
When thinking of Texas, and particularly West Texas, many don't consider mountains as part of the landscape. In many parts of West Texas, this is valid, but Davis Mountains State Park is a welcome exception to the rule. With miles of trails and open sky, this is the perfect place for stargazing by night and bird-watching by day. In fact, they have the "best little bird blind in Texas" for bird enthusiasts to enjoy. In addition to camping, the park is also home to a historic motel, Indian Lodge for those more interesting in glamping than camping.

Phot0: tpwd.texas.gov
Enchanted Rock sits in the Hill Country and is just 18 miles north of Fredericksburg.  This area has been sacred ground to many for centuries. In fact, there are multiple state archeological landmarks to be discovered along the trails. The pink granite rock looms over the area and draws both novice campers and professional rock-climbers alike. Some stop to camp while touring other local attractions, while others come from all over just to visit the park. Plan ahead as reservations fill up quickly for Enchanted Rock!