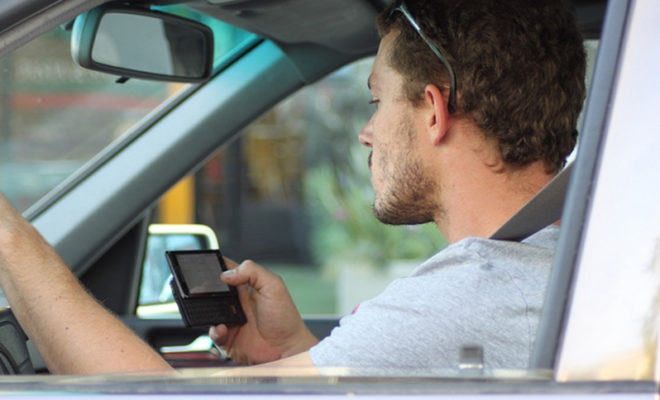 Flickr/Lord Jim
Local News
Texas Woman Awarded $43.5 Million in a Texting and Driving Case
By
|
We hate spam too, we'll never share your email address
MySA.com writes that on Tuesday, a jury in Bexar County awarded plaintiff Jenny Hennes $43.5 million in a case where she was "…rear-ended by an SUV driven by an employee of an oil field services company using a hands free cellphone immediately before the accident." According to the report, the driver for JC Fodale Energy Services, Mickey Hunt, will pay $2.5 million, and the company had safety measures in place for employees that Hunt violated.
The incident took place on I-35 in San Antonio, and Hennes was rear-ended after Hunt finished a phone call and was texting four minutes before the accident. Hunt's former employer, an oilfield equipment supplier, is already a defunct business. In fact, businessbankruptcies.com says that JC Fodale Energy Services, LLC filed for voluntary chapter 7 bankruptcy on February 9, 2016.
Hennes's lawyer, Thomas J. Henry says he thinks their victory will make companies take a look at the safety measures they put in place. PRNewswire quotes him as saying, "…it represents a jury's understanding that safety is a vital component of our life. Companies that violate safety rules and cause injuries to people like Mrs. Hennes should be held responsible for the harm they inflict."
Brian Cano, JC Fodale Energy Services' lawyer, says they will appeal and they don't think the verdict will stand.