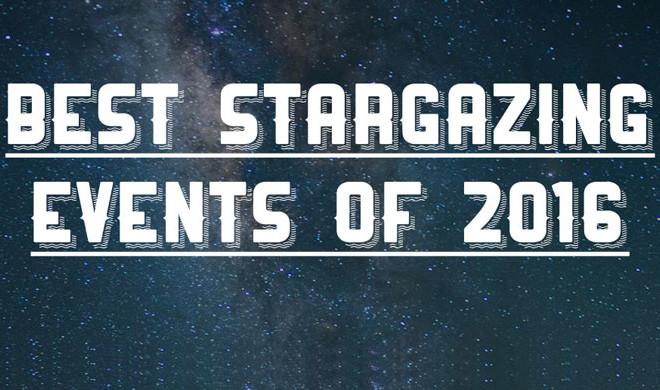 Wide Open Spaces
Things to Do
The Best Stargazing Events of 2016
By
|
We hate spam too, we'll never share your email address
Are you an avid stargazer or just looking to plan your camping trips around some stellar action? Here are the best stargazing events of 2016.
The best time to plan a camping trip is around a cosmic event. Where better can you see the sky than the middle of nowhere with no light pollution to speak of? Luckily, we've compiled the best stargazing events of 2016 so you can get a head start on planning now.
All of these can be seen from the United States. Below are the descriptions of the stargazing events.
March 8 – Jupiter at Opposition
So what does it mean when a planet is at opposition? Well, it means that it will be in direct sunlight, making it the most viewable from Earth.
In this case, Jupiter will be directly visible through a telescope, or even binoculars. You may even be able to spot the Great Red Spot with little interference.
May 6-7 – Eta Aquarids Meteor Shower
The Eta Aquarids are actually remnants from Halley's Comet and because this meteor shower will begin when there is a New Moon (read: no moon visible), the meteors will be in full shining view.
Get your wishes ready! In the Northern Hemisphere, they'll be traveling around 30 miles per hour.
May 9 – Transit of Mercury
If you live on the Atlantic coast or slightly farther inland, you'll have the most incredible view of Mercury in broad daylight. It will be visible for the rest of the U.S., but make no mistake that East Coast viewers will be able to see, with appropriate telescope solar filter, Mercury making its way across the sun in the sky.
Bonus tip: Mercury is one of the hardest planets to spot, so this opportunity is once in a lifetime.