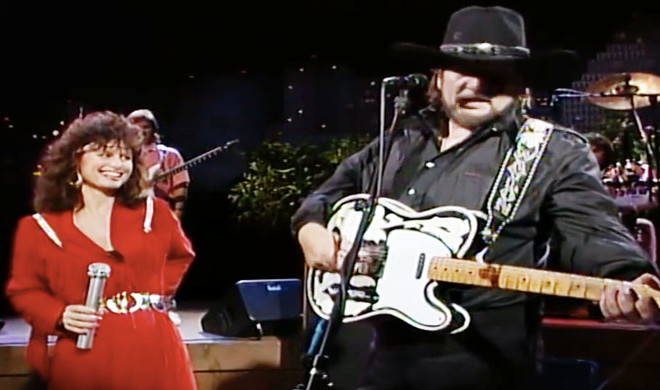 Lifestyle
Flashback: Waylon Jennings, Jessi Colter Can't Stop Smiling in ACL Performance
By
|
We hate spam too, we'll never share your email address
It took Waylon Jennings four tries at marriage to get it right, but Jessi Colter proved that you can make a good man out of an ol' outlaw. It's only fitting that one of their best performances together is this rendition of "It Wasn't God Who Made Honky Tonk Angels".
This esteemed country couple saw some rough times, like a rocky patch during the 1980s when Jennings' drug addiction was running hot, but the two stuck it out and remained together until his passing in 2002.
Following his death, Colter was interviewed by CMT and said, "I just loved him … I loved him! He really entertained me. He made me laugh. He made me feel loved. He inspired me."
This love was evident by all who knew the couple, and even Kris Kristofferson commented on their marriage, saying that what they had was a "beautiful love affair."
Watching them perform "It Wasn't God Who Made Honky Tonk Angels" on Austin City Limits, one can see just how much these two outlaw country stars were made for each other. Colter's coy smile, the way Jennings' introduces his lovely wife: these are the nuances that make for a great duet performance.