Known for its music festival,  great food, and rich history, approximately 1,900 people call the small Texas town of Goldthwaite "home." Their beloved town was established in 1885. Here are five interesting facts about the seat of Mills County.
1. Goldthwaite was named for a railroad official.


Photo: Flickr/Jimmy Emerson
Joe C. Goldthwaite was a railroad official of the Gulf, Colorado, and Santa Fe Railway and conducted the auction of town lots. The town's post office opened in 1886. After Mills County was organized, several landowners donated property with the assurance that the town would become the county seat. The courthouse was completed in 1890 and the first county jail was built in 1888.
2. The original jail still stands.


Photo: Flickr/Jimmy Emerson
"According to the book "Historic County Jails of Texas" by Edward A. Blackburn Jr., the first county jail for Mills County after the county was organized in 1887, was a wooden building built with 2″ by 12″ lumber with a flat roof and it sat on the south side of the courthouse square. It was replaced by this limestone jail in 1888, two years before the county's first courthouse was built. It was designed by J. B. Dumas and built by Green and Nichols of Lampasas. A fire damaged the jail in 1911, but it was restored. The county jail was moved in the 1950s and the building is now used by the Chamber of Commerce." – Terry Jeanson, October 10, 2010
3. Goldthwaite is known for its Christmas celebration from November through December.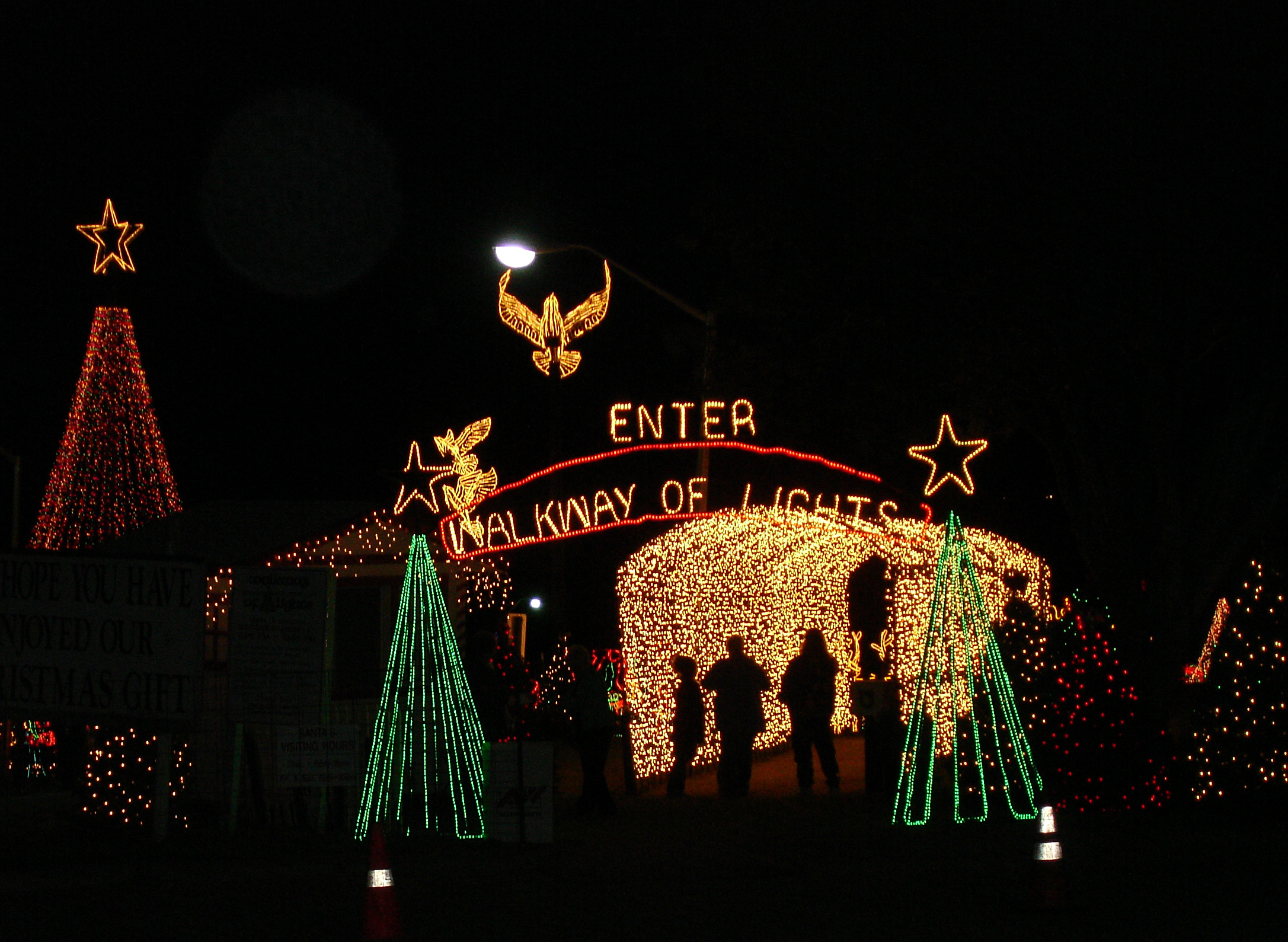 Photo: Flickr/J.D. Page
Christmas decorating is a big deal in Goldthwaite. Lighting displays are created and the town's shops are decorated. The town holds an annual "Parade of Lights" on the first Saturday in December.
4. The original courthouse burned down.


Photo: Flickr/Jimmy Emerson
A fire in 1912 destroyed the wooden courthouse. It was replaced in 1913 with a brick structure designed by the architect Henry T. Phelps.
5. Goldthwaite has an annual music festival.


Photo: Facebook/Goldthwaite Music Festival
If live music is good for the soul, then a visit to the Goldthwaite Music Festival will keep it nice and healthy. The event features performances by numerous bands, food, drinks and an auction. It is also a benefit for the organization, New Horizons.