Flickr/mikefisher
Things to Do
Utopia, Texas: A Slice of Hill Country Paradise
By
|
We hate spam too, we'll never share your email address
The flick, starring Robert Duvall, is about a talented young golfer determined to make the pro golf tour. When his first big break turns out to be a very unfortunate public debacle, he attempts to escape the stress and pressure of the game only to find himself unexpectedly stranded in Utopia, where he meets an eccentric rancher (Duvall). Of course, it stars Robert Duvall! Who else can represent small town Texas better than Duvall? Although Duval is not from Texas, the "Lonesome Dove" fave finds himself often cast in small town Texas acting roles after his impressive performances in the "Lonesome Dove" television miniseries and the movie "Places in the Heart."
The actor Thomas Hayden Church from the movies "Sideways" and "Spider-Man 3" and the TV series "Wings" lives just a few miles from Utopia on his 2,000-acre spread. He loves his little stake in the Hill Country and as an area resident does his part in guarding its charm and quiet solitude. During the filming of the movie, "Seven Days in Utopia" he jokingly quipped that he drove through town and yelled, "Go home, Hollywood weirdos."
Perfect Location for Nature Lovers
Photo: Flickr/danielray
Make Utopia your temporary heavenly base camp and day trip through the countryside to other enchanting places nearby. After all, free will reigns in paradise. Utopia is centrally located between two breathtaking landscapes — the beautiful Garner State Park and the stunning Lost Maples State Natural Area.
At Garner State Park you can picnic, canoe, fish, or dance. Since the 1940s, fun-loving folks of all ages have gathered at the concession building for a jukebox dance in the summer evenings.
At the Lost Maples State Natural Area you experience nature at its finest! Rare and endangered bird species live there. Lost Maples is a blend of rugged limestone terrain, clear and natural springs and streams, and the spectacular foliage of bigtooth maples.  These maple trees are native to the unique canyons of the Edwards Plateau because they can grow in limestone. At Lost Maples, Mother Nature flaunts some of its very best. And there truly is something for everyone.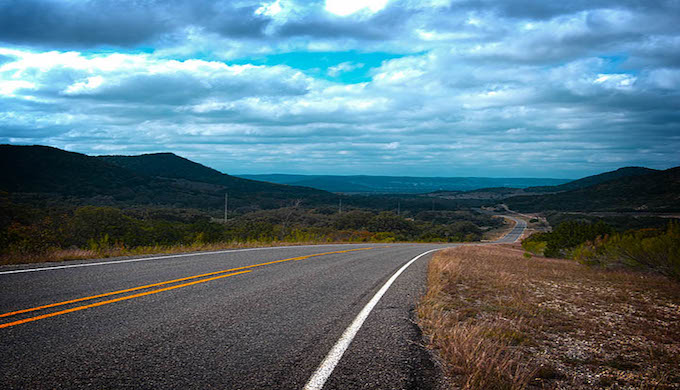 Photo: 
Flickr/mikefisher