Facebook/Cedar Park Fun
Lifestyle
5 Exciting Things to do in Cedar Park
By
|

Cedar Park, Texas is a highly rated weekend destination located in Williamson County, near Travis County. Whether you are seeking adventure, family fun (including four-legged friends), a girl getaway, or time with the boys, here are five ideas for an awesome venturesome excursion!
1. Texas Museum of Science and Technology
Photo: Facebook/Texas Museum of Science and Technology
Featuring a planetarium for all ages, dinosaurs, & mummies you are assured to have fun while getting your geek on! Back in March of 2015, the Texas Museum of Science and Technology opened an interim facility for all of Central Texas and beyond. The link for more information and tickets can be found here.
2. Austin Steam Train
Photo: Facebook/Cedar Park Fun
Travel by a big beautiful steam train throughout 66 miles of the stunning Texas Hill Country! Have lunch in Burnet and if the weather permits watch a Wild West Gun Fight during a two-hour layover. For pricing, reservations, and more information please visit here.
3. Cedar Park Bark Park
Photo by Brandee' Brantly
A special off the leash bark park for your four legged friends! It is a 5-acre fenced in dog park located in Veteran's Memorial Park. It has everything you could want for your four-legged friend! It is a favorite among the locals. The Cedar Park Bark Park features drinking fountains, dog showers, natural dog pond, pet waste stations, benches, and more!
4. Lake Travis
Photo: Facebook/Lake Travis
The adventure begins here! So much to do and not enough time at Lake Travis. Sunset tours, biking, kayaking, swimming, hiking, fishing, and boating are just to name a few. There is even the longest Zip Line in the state of Texas at Lake Travis Zip Line Tours! Visit here for more information of Lake Travis.
5. Thirsty Oak Wine Trail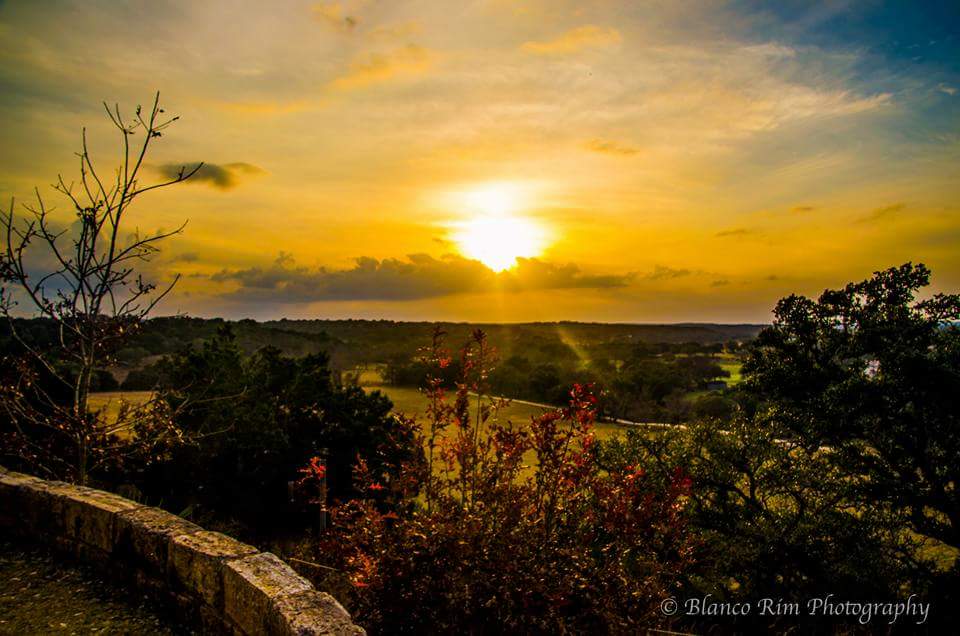 Photo: Facebook/Blancorim
Perfect for day tripping desires with the girls or for a romantic day date prepare to tour five wineries all within a 49-mile radius of each other with spectacular Texas Hill Country views to relax and unwind while enjoying sweet and savory Texas Hill Country wine. More information on the Thirsty Wine Trail is found here.
Cedar Park is definitely a weekend destination not to miss out on and has a plethora of activities to choose from! For more information to plan your next adventure in Cedar Park, visit here.