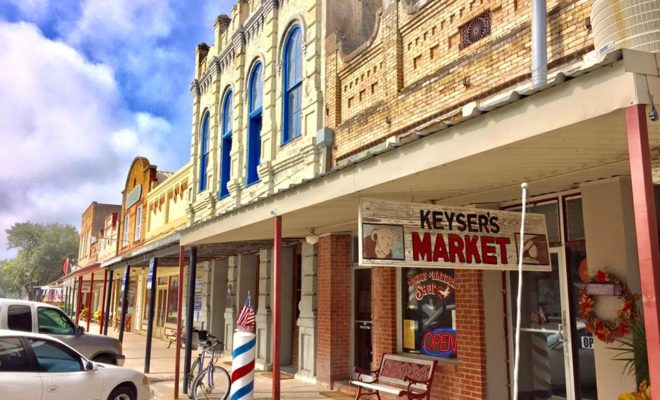 Facebook/Michael P. Schlabach
Lifestyle
Columbus: A Sweet City in Colorado County
By
|

Looking for a place to visit? Retire? Columbus, Texas is an ideal spot to consider, filled with history, beautiful homes, fun activities, and a monthly calendar of events. It's a small place close to larger cities.
Photo: Pixabay
Columbus is the county seat of Colorado County. The name comes from the winding Colorado River. The population for the entire county hovers at 20,000 today, and the county continues to grow from humble beginnings. The county was established in 1836, but members of the Old Three Hundred arrived in 1821. Texas entered statehood in 1845. Fighting men tramped the vicinity as Texas fought for independence from Mexico. Sam Houston, a leader in the revolution, camped on the river at Columbus and when he left the vicinity, he had the village of Columbus burned. By 1837, the town had built several dwellings. Today it is the largest city in the county.
Photo: Gay Lewis
Columbus is easy to find. It's at the crossroads of Interstate 10 and State Highway 71. And, it's not far from Houston, San Antonio or Austin. From Houston, drive west on Interstate 10 for about an hour. It's also a little more than an hour east of Austin and about two hours east of San Antonio. This Texas county has three cities and several unincorporated areas. Rolling hills accent the area, along with the river and various creeks.
Photo: Facebook/Joycelyn Schedler
Take a driving tour through the charming city of Columbus. You'll find info at the Columbus Historical Preservation and Trust.  You'll see sites such as the famous Stafford Opera House. This architectural structure began as a bank in 1886. Live performances are held there today. Here's another unique site. The Confederate Water Tower Museum. There are many historic homes to see. Stop at the Chamber of Commerce for info.
Photo: Pixabay
Do you enjoy county fairs? Columbus has one every September. In fact, this town usually has some sort of event going on every month. There are daily activities, too.
Photo: Pixabay
How about a round of golf?  Bring your clubs. Weather is good in this city for playing a round of golf. The Columbus Golf Club challenges the best of players. Several holes have water, and that's where many golf balls end up.
If you are looking for a weekend getaway or a place to retire, check out Columbus, Texas.