Grape Creek Vineyards
Spirits
Enjoy Wine? Join the Club
By
|

Photos Courtesy of Grape Creek Vineyards
There is nothing better than discovering a new, favorite vineyard whose wines you enjoy and Texas vineyards have never been more popular. People all over the world are clamoring for a taste of what Texas wines have to offer. Wine clubs have emerged as the best way to ensure that you always have your favorite wines available, and many wineries offer "wine club only" wines. From a tourist, who visits a Texas Hill Country vineyard on an excursion and falls in love with the wines, to locals who enjoy supporting their community and partaking in regular events at the vineyard — wine clubs afford the consumer a chance to support and experience their favorite vineyard in a unique way.
What Is a Wine Club?
A wine club is a subscription service that many vineyards and wineries offer. Not only do club members get to sample hand-picked selections and specialty low-production wines from their favorite winery, but they also get to enjoy special treatment at the vineyard. Discounts, events, and special seating areas are options that many wineries offer exclusively to wine club members. Some wineries design themselves to cater to wine club members, along with unique offers that are not found at your typical winery. Grape Creek Vineyards in Fredericksburg (and Georgetown) is a winery that has set itself apart from the pack by developing a "wine club winery" focus years ago. Of course, Grape Creek (like most wineries), welcome new visitors to try out the experience and determine if they would enjoy belonging to a club.
Direct to Consumer Provides Unique Access to Your Favorite Wines
While California's vineyards have been shipping wine to their customers for some time, Texas' wine industry has just recently garnered the attention and popularity to follow suit. "Direct to Consumer" (DTC) is the fastest growing segment of the wine industry — and for good reason. Up until recently, wineries were unable to ship their products across state lines to their consumers. In 2005, the Supreme Court removed this restriction, and DTC wine sales have increasingly become more popular. Boutique and larger-scale vineyards are finally tapping into a long-held desire by customers for better wines and wine experiences. While retailers of wine provide a valuable service, many wines produced at smaller wineries (or small production wines from larger wineries) are unavailable through retailers. Much smaller and boutique vineyards' wines are only available through DTC and, many times, are for members only. Texas vineyards are demonstrating an ability to deliver quality wines directly to the consumer, thus satisfying an inherently strong demand.
Why Can't You Find Your Favorite Texas Wines at Retailers?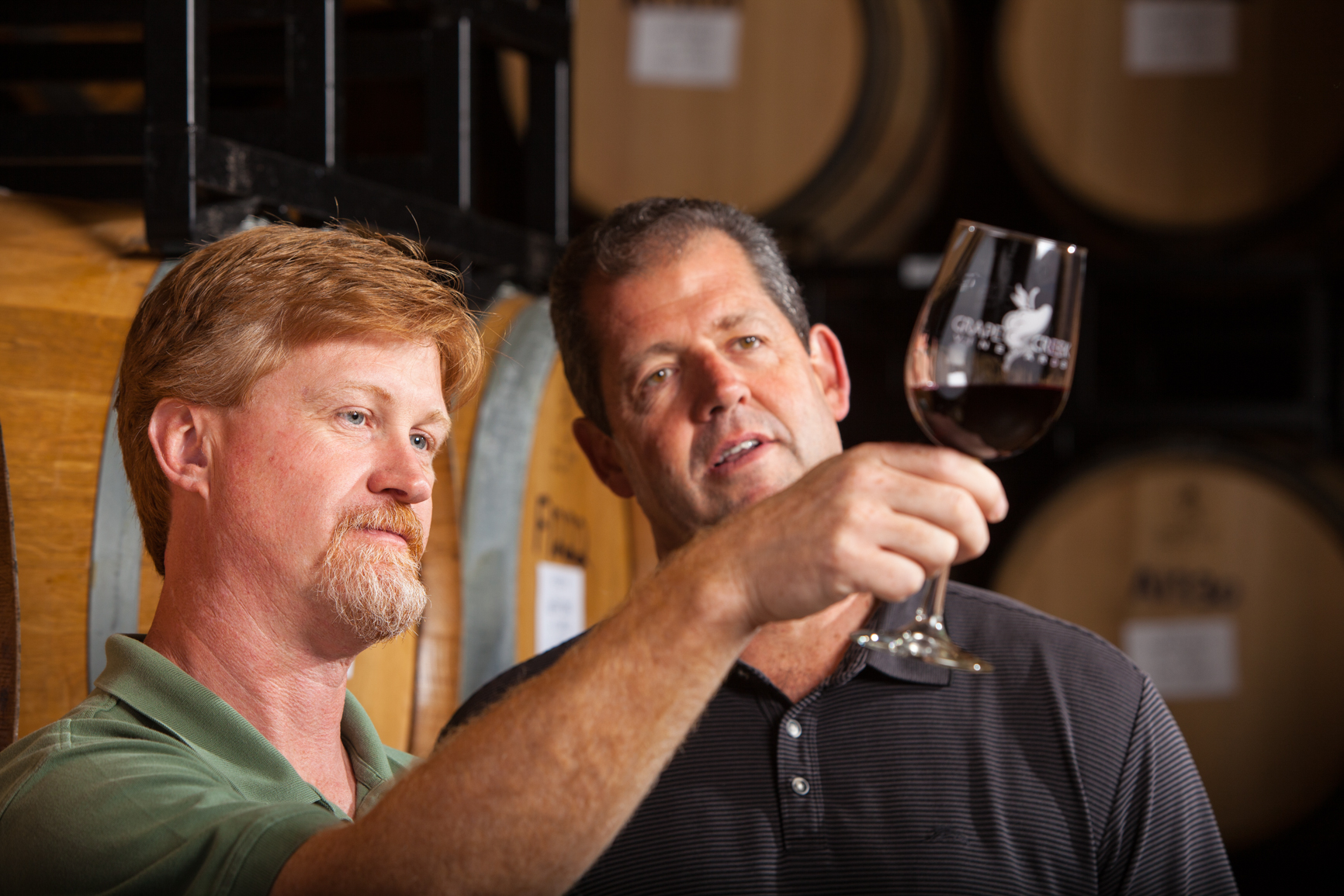 It can be frustrating to visit a vineyard or winery, fall in love with a wine, and then be unable to purchase it at your local retailer. Oftentimes, in order to maintain the production levels that lead to a higher quality product and to maintain the integrity of the label, vineyards chose not to make their wines available at retailers. Vineyards, such as Grape Creek, prefer to be assured that their wine is bottled, cellared, stored, and released under the best possible conditions, and then (and only then) put directly into the hands of the wine lover. This DTC relationship creates a more intimate experience between the vineyard and the wine lover.
Can You Afford to Join the Wine Club?
Of course! Vineyards typically offer several levels of membership so that there are price points that fit most every budget. Most offer the option of choosing the number of desired bottles in a shipment (pick up at the winery is also a popular option), to ensure that you always have enough wine on hand to appease your budget as well as your lifestyle. Additionally, at many vineyards, wine club members enjoy discounts on all wine sent in wine club shipments. At Grape Creek Vineyards, all wine and merchandise purchases in their tasting rooms, purchases from their online store, and food at the on-site Trattoria are also discounted to wine club members.
So How Do You Join?
While joining online is available for many wineries, we suggest you plan a visit to really dive into the winery. It is advisable to even try a couple of wineries before you decide which club to join. But, a visit to Grape Creek should be at the top of your list. The grounds of Grape Creek hold a rich legacy which is evident in the sophisticated flavors of the wines produced there. By joining a wine club at your favorite vineyard, you are afforded the opportunity to forge a relationship with the people who craft your wines and invest in a product that you feel passionate about.