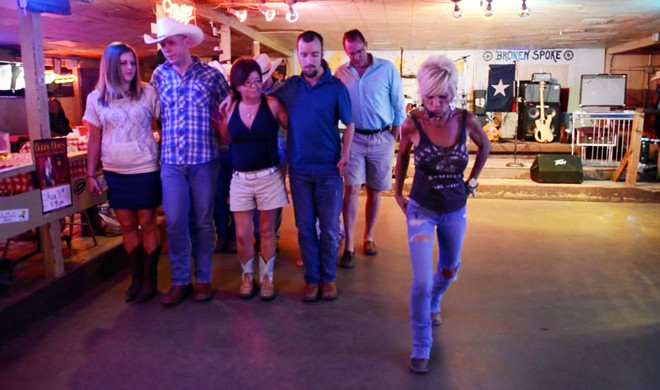 YouTube
Lifestyle
Terri White on Why the Broken Spoke is the Best Form of Couples Therapy
By
|
If you know the Broken Spoke, then you know the White family. In this awesome interview with Terri White, revisit a legendary honky-tonk and why it's so special.
In the video below, Terri White speaks to not only her love of the two-step, but also why the Broken Spoke has not changed after all these years. Why? Because her daddy, James White, told her that Davy Crockett told him not to change a thing until he got back from the Alamo, and he hasn't gotten back yet.
While that story is a silly one Terri heard as a child, it has stuck with her and she keeps the same mentality on the two-step lessons she teaches at the Broken Spoke. These lessons bring couples closer together and works as a kind of therapy to get people to touch one another and love each other again.
When was the last time you danced the two-step with your sweetheart? If it's been longer than a week, it's time to throw on some music and pull them close. Heck, even go to the Broken Spoke and say hi to Terri while you're at it!