Facebook/Fischer Store
Things to Do
What is There to do in Fischer, Texas?
By
|

"Blink and you might miss it" is a pretty accurate description of the small community of Fischer. Located between Wimberley and San Marcos, it listed a population of twenty until 2000.
The small town was established in the 1850s as a supply center on the stretch of road between San Marcos and Blanco. When Hermann Fischer built a log trading post, the area was named Fischer's Store. The name was shortened to Fischer in the 1950s, and to this day, looks much like it did at its origin.
Despite its small size and humble history, however, this Hill Country town is not lacking in activity, especially when it comes to the local music scene.
Fischer Bowling Club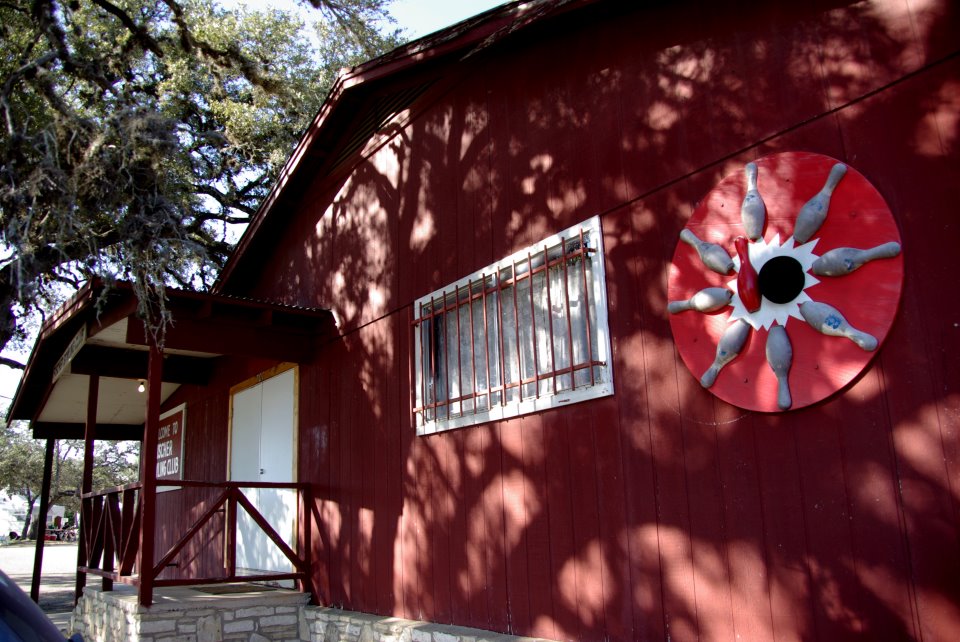 Photo: Facebook/Texas History: The Story of Us/Author Jeffrey Kerr
In the 1880s, a nine-pin bowling club was established. The club remains one of the most active pieces of the community, with bowling typically taking place each night of the week. It is also home to occasional weekend dances. The club looks much like it did in the 1880s, although a few minor touches have been added, such as the restrooms being moved inside.
Fischer Dance Hall
Photo: Facebook/Alyssa Rae Jackson
Originally a schoolhouse, the building became a dance hall in the late 1800s. Although the outside may not look like much of an attraction, the architectural features on the inside have made the dance hall a popular attraction for music lovers, as well as a site for weddings and other events. Scenes from the Willie Nelson movie "Honeysuckle Rose" were even filmed at the dance hall.
Additionally, the dance hall is home to an annual music festival called Fischer Fest. For the past several years, the music festival has featured Texas musicians as a means to support local artists and continue the traditions of the town. The festival is run by a non-profit organization that strives to support local music, as well as music education for future generations.
Fischer Haus
Photo: Facebook/The Fischer Haus
Fischer Haus is a beautiful Victorian farmhouse that has been renovated and serves as a vacation rental. The house has four bedrooms, each with a private bath, as well as a full kitchen. Camping is also available on site. It has a cantina that can be rented for larger gatherings.
The cantina is also home to an invite-only concert series featuring local artists. Those interested in attending may join a mailing list to receive invites to the private shows. Many shows also include a campfire after the concert.
Although Fischer may not be one of the most well-known attractions in the area, it is definitely a community that is rich in tradition and history, and well worth a visit!