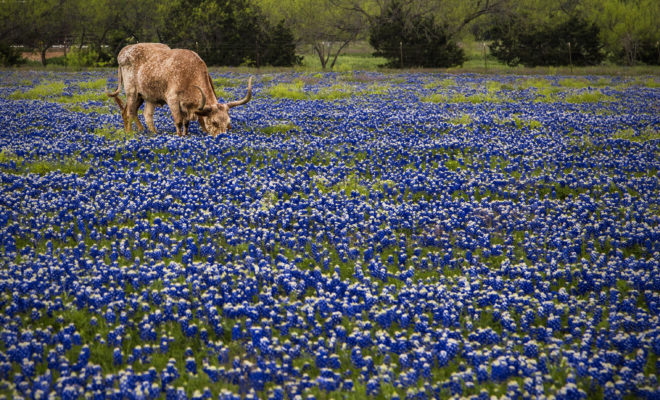 Jason Weingart
Nature
Do You Know Texas Has 5 State Flowers?
By 
 | 
Everyone knows the state flower of Texas is the bluebonnet, but it's not that simple. Texas actually has five state flowers, and they are all bluebonnets.
During the spring of 1901, the Texas Legislature had the pressing issue of choosing a state floral emblem. Besides bluebonnets, cotton bolls and cacti were also candidates. In the end, the winner was Lupinus subcarnosus, and it was passed into law on March 7 without any recorded opposition. After that, things got interesting.
Lupinus subcarnosus is a small flower which grows in southern Texas during the early spring. Many find it the least impressive of the bluebonnets. A movement was born to have the state flower changed to Lupinus texensis, the heartier blue variety which covers the Texas Hill Country.
Different varieties of lupine grow across Texas.

Photo: Savannah Weingart
Every so often over the next seven decades, the Legislature was urged to correct its oversight. However, the decision makers in Austin didn't want to offend the supporters of Lupinus subcarnosus. Finally in 1971 lawmakers came to a politically correct compromise by lumping the two species together into one state flower, along with "any other variety of bluebonnet not heretofore recorded."
What the Legislature was unaware of is that this enormous state is home to three other species of lupines. Their umbrella clause made all five of them, and any new species yet to be discovered, the state flower of Texas.
The five state flowers of Texas, in no particular order, are:
1. Lupinus subcarnosus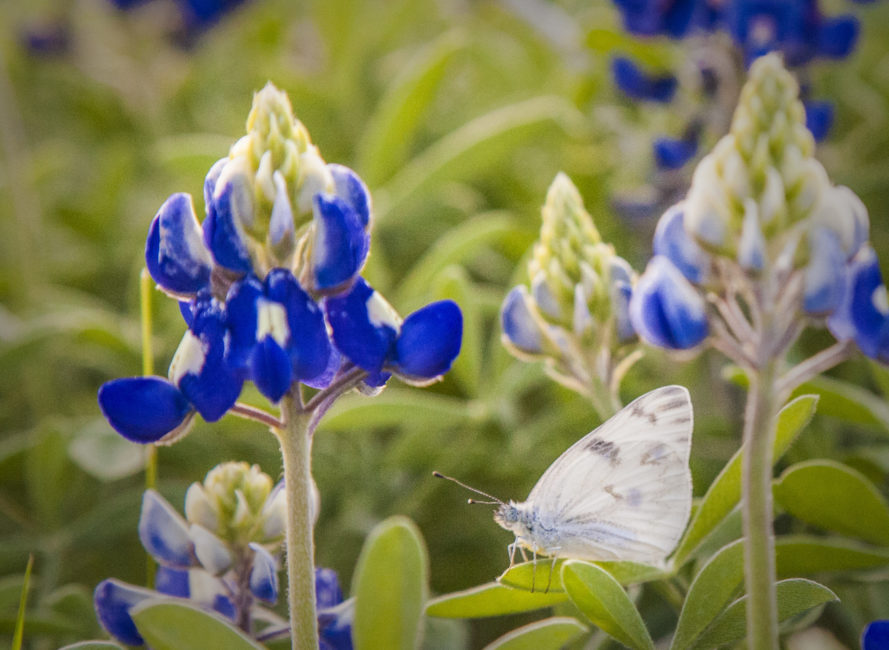 Photo: Jason Weingart
The original state flower of Texas is often referred to as the sandy land bluebonnet. This species is found in south Texas. They thrive in sandy soil and peak in late March.
2. Lupinus texensis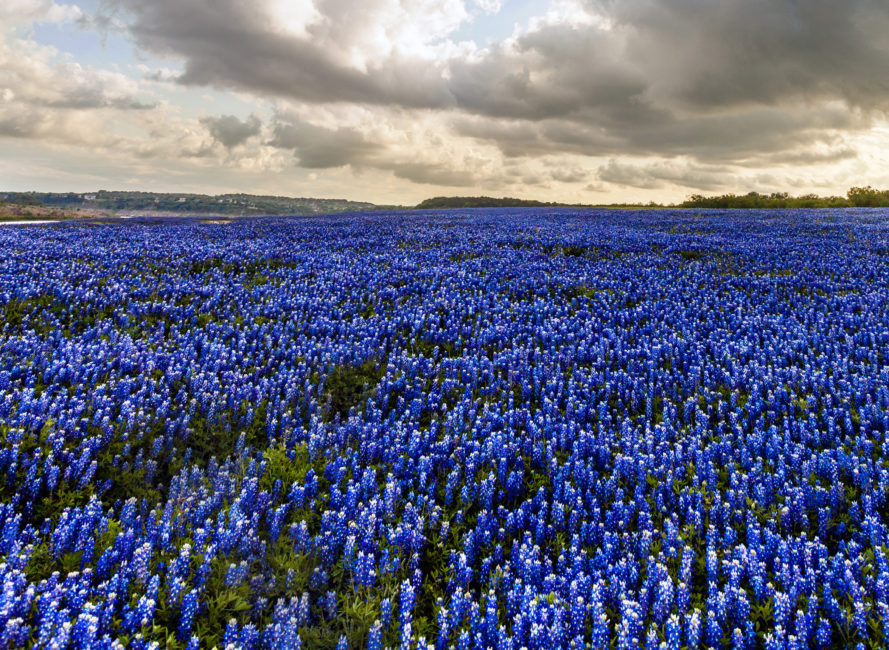 Photo: Jason Weingart
A source of inspirations for artists across the state, this species blankets the Hill Country and is known as THE Texas bluebonnet. This variety peaks in late March through mid-April.